Alaska Surety Bond Broker
Join thousands of other insurance agents in Alaska to get the best rates on surety bonds.
Online Platform for Insurance Agents

Find Bonds Faster with Our Innovative Search Tools

Automate Your Process with 10,000+ Bonds in Our Library

Get Instant Quotes from 30+ Surety Carriers



Alaska Surety Bonds
More than 57,000 businesses operate in Alaska. A number of these businesses need surety bonds for licenses, permits, and construction contracts. The Last Frontier has 34 different and distinct types of bonds for state-licensed businesses, with another 8 bonds for local municipalities, mostly running to the city of Anchorage.
BondExchange features Alaskan agents from Juneau to Fairbanks and beyond. All of these agents leverage our network to source surety bonds for their many clients.
With access to more than 30 different markets, BondExchange helps agents find any of the 42 differing surety bond types that Alaska requires for its businesses. We offer unique insights thanks to our experience and expertise, making it easy for agents to move through the surety bond process step-by-step with our platform.
Alaska Surety Coverage with BondExchange
BondExchange provides comprehensive and complete access to every surety bond that the state of Alaska and its local municipalities may require from a business. Agents use our platform to locate the appropriate surety bonds that their clients need, provide those clients with instant quotes, and facilitate the completion of the application and purchase of bonds online. Below are just a few of the different types of surety bonds that you may need to quote for Alaska business clients.

Fishing Industry Bonds
Fishing is one of Alaska's primary economic drivers. The state government regulates the industry by requiring fisheries, fish processors, and primary fish buyers to have bonds registered with the Department of Revenue

Motor Vehicle Sales
Under Alaska law, businesses need to secure a $50,000 surety bond if they want to operate a motor vehicle dealership or act as a buyer's agent in any of the Last Frontier's counties. Motorcycle dealers need a smaller $25,000 bond.

Construction Contractor Bonds
Alaska requires licensing of state contractors, and these licensing requirements include the need to purchase a surety bond and file it with the Department of Commerce, Community, and Economic Development. The bond amount is determined based on the type of license as shown in the table below:
| License Type | Bond Amount |
| --- | --- |
| Handyman | $5,000 |
| Specialty/Mechanical Contractor | $10,000 |
| Residential General Contractor | $20,000 |
| General Contractor | $25,000 |
Notary Public Bonds
Alaska requires those wishing to become a notary public to file a $1,000 bond with the Office of the Lieutenant Governor for each four-year term. Many notaries also purchase errors and omissions insurance to protect their business.

Financial Services Bonds
Financial services providers in Alaska often need to purchase a surety bond to operate. Bond requirements include collection agency bonds, investment adviser bonds, or premium finance licensing bonds.

Miscellaneous Business Bonds
A number of unrelated businesses in Alaska require surety bond coverage. They include hearing aid dealers, home inspectors, and civilian process servers to name a few.

Land Use Bonds
The Alaska Department of Natural Resources requires businesses to register land use bonds before issuing licenses to these businesses to use state land for commercial recreation, equipment storage, scientific research, or any number of other uses.
See what other insurance agents are saying about our online platform
If you're an agent in Alaska, sign up with BondExchange to gain full access to all of the surety bonds we offer. For a complete list of all surety bonds covered in Alaska, expand the box below.
State Bonds
Municipal Bonds

Alcoholic Beverages Warehouse
Cigarette and Tobacco Products Distributor
Civilian Process Server ($15,000)
Collection Agency ($5,000.00)
Construction Contractor ($25,000.00)
Construction Contractor ($5,000.00)
Construction Contractor ($10,000.00)
Construction Contractor ($20,000.00)
Deferred Deposit Advance Act ($25,000.00)
Educational Institution
Employment Agency ($10,000.00)
Fisheries Business Tax
Fish Processor
Games of Chance and Skill Operator License
Hearing Aid Dealer
Home Inspector
Investment Adviser
Manufactured Home Certificate of Title
Mortgage Licensee ($75,000.00)
Motorcycle Dealer ($25,000.00)
Motor Fuel Excise Tax
Motor Vehicle Certificate of Title
Motor Vehicle Dealer / Buyer's Agent ($50,000.00)
Notary Public ($1,000.00)
Paid Solicitor for Charitable Organizations ($10,000.00)
Premium Financing License ($5,000.00)
Primary Fish Buyers
Primary Fish Buyers and Fish Processors
Property Broker or Freight Forwarder BMC-84 (ICC Broker) ($75,000.00)
Statewide Miscellaneous Land Use Bond ($100,000.00)
Unemployment Reserve Fund ($10,000.00)
Uniform Money Services Act
Viatical Settlement Provider (Company)
Viatical Settlement Provider (Individual)

Anchorage – City Construction Performance ($10,000)
Anchorage – City Marijuana Tax Liability
Anchorage – City Pawnbroker's License ($25,000)
Generic Obligee Concessionaire
Installation Made Easy Inc (IME) IME Affiliate
Ironworkers Local Union #751 Wage and Welfare
Lumber Liquidators Inc Installation Provider
MEMO Financial Services, Inc dba MEMO MEMO Money Order

Why Partner with BondExchange for Alaska Surety Bonds?
BondExchange has been working with insurance agents for over 40 years, building functional and fast technologies designed to make our agents work more efficiently. We know that most insurance agents do not focus on surety, so we've created a platform that makes the process simple, fast, and profitable.

Simplifying the Bond Process with the Help of Straightforward Tools
Thanks to the straightforward tools we've designed, BondExchange has simplified the surety bond process. Agents find it easy to quote bonds quickly, deliver those quotes electronically, and issue bonds online. Our online application uses language that's easy to understand for both agents and their end customers. Our system generates quotes instantly after taking just seconds to shop over 30 markets, offering online bond purchases with zero paperwork.

You Deserve Customized, Expert Service
Our agents always come first here at BondExchange. Your name and brand is featured prominently, reinforcing your expertise and professional image with your clients at all times. With our professional underwriting staff, you're always just a step away from the answers you need, whether it's by phone, our website chat, or email. Our friendly, knowledgeable experts stand ready to help you through the bonding process.

Single Entry-Point Solution for Insurance Agents
BondExchange keeps it simple when it comes to providing access to hundreds of different types of bonds and rates from more than 30 different carriers. We offer a single entry-point to shop the entire surety market instantly online, putting your profitability and professional reputation first.
Instant Quotes from 30+ Surety Carriers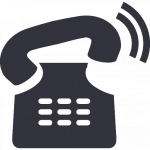 Call 1 (800) 438-1162 Now
to talk to a bond expert
If you're an agent currently working in the State of Alaska, we would love to hear from you.