Washington D.C. Surety Bond Broker
Join thousands of other insurance agents in Washington D.C. to get the best rates on surety bonds.
Online Platform for Insurance Agents

Find Bonds Faster with Our Innovative Search Tools

Automate Your Process with 10,000+ Bonds in Our Library

Get Instant Quotes from 30+ Surety Carriers



Washington D.C. Surety Bonds
The District of Columbia is home to more than 60,000 businesses, many of which need a surety bond to receive an operational license or renew an existing one. There are a total of 95 unique bond types required by the District.
BondExchange provides surety bond services to agents across the District.
Our platform provides instant bond quotes from more than 30 different markets, making it easy for agents to find the best prices on any of the 274 different types of surety bonds in the District. Our team of surety experts supplements BondExchange's technology, providing friendly advice and fast service.
Popular Surety Bonds in DC
BondExchange provides complete, comprehensive access to every surety bond that the District of Columbia requires for businesses. Agents can use our comprehensive platform to source the surety bonds required by clients, provide instant online quotes to those clients, and offer online solutions with zero investment in technology. It's all just a few clicks away through the BondExchange platform. Here are just a few of the types of surety bonds DC businesses may need:

Motor Vehicle Dealer Bonds
To obtain an auto dealer license in DC, motor vehicle dealers must purchase a $25,000 surety bond and file it with the DC Department of Motor Vehicles.

Lottery Retailer Bonds
Businesses that sell lottery tickets, and do not meet the District's financial responsibility requirements, must purchase a surety bond in an amount determined by the DC Office of Lottery and Gaming.

Contractor License Bonds
DC has bond requirements for plumbing and gas fitting, electrical, air conditioning and refrigeration, elevator, and home improvement contractors. The bond amounts can range from $1,000 to $25,000 depending on the type of license being applied for.

Mortgage Broker/Lender Bonds
Mortgage brokers and lenders operating in the District are required to purchase a surety bond and file it with the DC Department of Insurance, Securities, and Banking before being issued a license.

Check Cashing Bonds
DC requires businesses that cash checks to purchase a $5,000 bond as a prerequisite to obtaining a business license.

Student Loan Servicer Bonds
DC businesses that service student education loans of borrowers must purchase a $50,000 surety bond before being issued a license.
See what other insurance agents are saying about our online platform

Why Choose BondExchange as your DC Surety Bond Provider?
BondExchange is the only platform DC agents need to find, quote, and issue surety bonds for their clients. With a single point of entry, agents can instantly shop the entire surety bond market and deliver a high-quality, modern experience to their customers.

Using Simple and Effective Tools to Streamline the Bond Process
We've simplified the surety bond process by providing agents with easy-to-use tools to quickly quote bonds, methods for delivering those quotes, and online checkout options for end customers. Our online application, easily completed by either agents or their clients, walks the user step-by-step through the entire process using plain English. Quote generation is instantaneous, as our platform takes just seconds to shop over 30 markets, offering bond purchases online with zero paperwork.

Offering Agents Expert, Customized Service Levels
BondExchange focuses on agents, so you can focus on your customers. We know that many agents do not specialize in surety, so you can rely on us to provide you with expert advice and tools to reinforce your professional reputation with your clients. With more than 40 years of experience helping agents place surety bonds for their clients, we save you time by asking the right questions and providing technology solutions so your agency can focus on other lines of business.

One Simple Online Application, Complete Results
BondExchange knows that when it comes to sourcing surety bonds, the simpler the better. With just one online application, our platform goes to work pulling bond and rate data from more than 30 markets. We even offer an in-house and interest-free installment option on most bonds! Our platform is ideal for agents that want to serve their clients both profitably and professionally.
Instant Quotes from 30+ Surety Carriers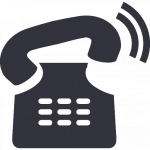 Call 1 (800) 438-1162 Now
to talk to a bond expert
If you're an agent currently working in the State of Washington D.C., we would love to hear from you.