Utah Surety Bond Broker
Join thousands of other insurance agents in Utah to get the best rates on surety bonds.
Online Platform for Insurance Agents

Find Bonds Faster with Our Innovative Search Tools

Automate Your Process with 10,000+ Bonds in Our Library

Get Instant Quotes from 30+ Surety Carriers



Utah Surety Bonds
There are nearly 181,000 businesses that call the Beehive State home. Quite a few of these businesses need a surety bond before they can either renew an occupational license or obtain a brand new one. The State of Utah has 71 different and distinct bond types required by the state, while there are another 29 bonds that local municipalities may also require for businesses operating within their jurisdiction.
BondExchange features hundreds of Utah agents from every corner of the state, all of which use our network to find surety bonds for their clients.
With access to more than 30 different markets, we offer help to agents looking for any one of the 100 different types of surety bonds in Utah, along with access to bonds in any of the 50 U.S. states. Our platform provides agents with technology to efficiently quote and issue bonds, while our team of experts provide guidance along the way.
Popular Surety Bond Types in Utah
BondExchange provides comprehensive and complete access to every surety bond needed by businesses in Utah. Agents can use our platform to find the correct surety bond, provide instant quotes online, and make it easy for their clients apply for bonds. With a few clicks on BondExchange.com, look like a pro and deliver your customer's bond in minutes. Below are some of the most common types of surety bonds for Utah businesses:

Alcohol-Related Bonds
In Utah, businesses involved in the sale or manufacture of alcoholic beverages must obtain bonded licenses from the Department of Alcoholic Beverage Control (ABC). The bond amounts vary depending on the type of business, ranging from taverns and restaurants to resorts and banquet halls.

Motor Vehicle Bonds
Utah motor vehicle dealers must file a $75,000 surety bond with the Motor Vehicle Enforcement Division to become licensed in Utah. Other motor vehicle-related businesses like motorcycle/ATV dealers, body shops, and crushers must also post a bond ranging from $10,000 to $75,000.

Financial Services Bonds
As a prerequisite to providing financial services in Utah, many businesses must purchase a surety bond. These businesses include escrow services, investment brokers or advisors, or debt management servicers.

Notary Public Bonds
Utah requires notaries to obtain a $5,000 surety bond in order to operate in the state. The bond runs for a 4-year term in conjunction with the license.

Contractor's License Bonds
Contractors in Utah must demonstrate "financial responsibility" before the issuance or renewal of a license. If the contractor cannot provide sufficient proof to the Division of Occupational and Professional Licensing (DOPL), the contractor can purchase a surety bond in an amount determined by the DOPL.

Fish and Game License Vendors
Utah boasts some of the most breathtaking outdoor recreation opportunities in the United States. Adventurers wishing to hunt or fish in the state must obtain a license to participate in these activities. The Division of Wildlife Resources utilizes vendors to sell fishing and game licenses to the public and requires these vendors to obtain a $5,000 bond to ensure the state will receive the license fees.

Miscellaneous Business Bonds
A number of businesses in Utah require surety bond coverage. They include licensed private investigators, professional fundraisers, auctioneers, livestock weighing, and mineral rights leasing.
See what other insurance agents are saying about our online platform
If you're an agent currently working in the state of Utah, sign up with BondExchange to gain access to all of our Utah surety bonds. If you want a complete list of all the surety bonds covered in Utah, expand the box below.
State Bonds
Municipal Bonds

Airport Lounge Liquor ($10,000.00)
Alcoholic Beverage Manufacturing ($10,000.00)
Appraisal Management Company
Auctioneer
Beer Only Restaurant ($5,000.00)
Beer Wholesaling ($10,000.00)
Cigarette Tax
Club Liquor License ($10,000.00)
Collection Agency ($10,000.00)
Commercial Driver Education School
Continous Statewide Utiltity License Agreement ($100,000.00)
Contractor's License
Credit Services Organization
Debt Management Services
Escrow Agency ($50,000.00)
Factory Built Housing Dealer ($50,000.00)
Fish & Game License ($5,000.00)
Fuel Tax
Health Club
Ignition Interlock System Business Provider ($50,000.00)
Immigration Consultant ($50,000.00)
Industrial and Manufacturing Alcohol (Special Use Permit) ($1,000.00)
Inspection Fees and Services
Insufficient Evidence of Ownership
Insurance Broker ($5,000.00)
Investment Adviser ($35,000.00)
Investment Adviser ($10,000.00)
Limited Restaurant ($5,000.00)
Liquor Warehousing ($10,000.00)
Livestock Auction Weighperson ($1,000.00)
Mineral Lease (Bond of Lessee)
Mineral Lease (Bond of Permittee)
Motor Club ($100,000.00)
Motorcycle, Off-Highway Vehicle, or Small Trailer Dealer ($10,000.00)
Motor Vehicle Body Shop ($20,000.00)
Motor Vehicle Crusher ($10,000.00)
Motor Vehicle Dealer ($75,000.00)
Motor Vehicle Dealer Self-Plating Program ($20,000.00)
Motor Vehicle Defective Title
Motor Vehicle Inspection Station "on the SPOT" Renewal Program ($10,000.00)
Motor Vehicle Special Equipment Dealer ($75,000.00)
Multiple Encroachments on Property and Right-of-Way (R930-7) ($100,000.00)
Notary Public ($5,000.00)
On-Premise Banquet ($10,000.00)
On-Premise Beer ($5,000.00)
Package Agency Liquor ($1,000.00)
Private Investigator License ($10,000.00)
Professional Employer Organization
Professional Fund Raiser
Property Broker or Freight Forwarder BMC-84 (ICC Broker) ($75,000.00)
Proprietary School
Public Service Permit (Special Use) ($1,000.00)
Reception Center ($10,000.00)
Residential Mortgage Broker ($25,000.00)
Resort Liquor ($25,000.00)
Restaurant Liquor ($10,000.00)
Sales Tax
Scientific / Educational (Special Use) ($1,000.00)
Securities Agent ($25,000.00)
Securities Broker-Dealer (Broker/Dealer) ($100,000.00)
Self-Insurance Aggregate (Workers Compensation)
Single Encroachment on Property and Right-of-Way (R930-7)
Single Event ($1,000.00)
Tavern ($2,000.00)
Telecommunication Service Provider Indemnity
Telemarketer
Temporary Beer Event Permit ($500.00)
Third Party Administrator
Third-Party Payment (Money Transmitter) ($50,000.00)
Tobacco Tax
Water Well Driller ($5,000.00)

American Fork – City Check Cashing ($2,000.00)
Any Union Wage and Welfare
Bountiful – City Excavation
Cedar City – City Solicitor
City of Provo City Excavation Permit
Cottonwood Heights – City Excavation
Cottonwood Improvement District Wastewater Collection System Contractor ($5,000.00)
Dominion Energy Utility Deposit
Generic Obligee Concessionaire
Installation Made Easy Inc (IME) IME Affiliate
Layton – City House Mover
Logan – City Restaurant Liquor ($5,000.00)
Lumber Liquidators Inc Installation Provider
MEMO Financial Services, Inc dba MEMO MEMO Money Order
Mountain Fuel Supply Company Utility Deposit
Mt. Olympus Improvement District Excavation (Performance & Maintenance Main Line)
Mt. Olympus Improvement District Excavation (Performance Bond Lateral) ($3,000.00)
Murray City – City Excavation
Provo City – City Beer Bond ($1,000.00)
Rocky Mountain Power Utility Deposit
Salt Lake City – City Work in the Public Way ($15,000.00)
Salt Lake – County Excavation
Salt Lake – County Subdivision Improvement Completion
Salt Lake – County Use of Sanitary Landfill
Salt Lake – County Waste Disposal (Use of Sanitary Landfill)
Sandy City – City Excavation
St. George – City Site Improvement
Uintah – County Right of Way Encroachment Permit
West Valley City – City License/Permit

Why Choose BondExchange as Your Agency Surety Bond Provider?
BondExchange provides a single source for agents to find the bonds their clients need, including hard-to-place bonds for clients with bad credit, little industry experience, or large bond requirements. Our proprietary online technology allows you to locate specific bond types in seconds, get instant quotes, and send information to your clients – all from within the platform.

Simplifying the Bond Process through Straightforward Tools
We've simplified BondExchange's process to help agents gain access to straightforward tools that provide expert guidance without overlooking a single detail. With our platform, you'll learn which questions you should be asking, what information you'll need to collect from your clients, and which surety bond will suit the needs of your clients most effectively.

Offering Agents Customized, Expert Levels of Service
Unlike other surety bond brokers, we only work with agents and we make sure to promote the agent throughout the process. Your name and brand are included on all customer communications, and you can use this emphasis to reinforce your professional image as an agent when it comes to building relationships with your clients. We have more than four decades of experience sourcing surety bonds for agents, so you can be confident that your client will be handled with care.

Simple Processes, Single Point of Entry
BondExchange is the agent's single source for Utah surety bonds. Our platform provides access to over 10,000 specific bond types and equips agents with technology to instantly quote bonds, send quotes to customers, and purchase bonds online. Simply put, save time and look like a surety bond pro to your customer!
Instant Quotes from 30+ Surety Carriers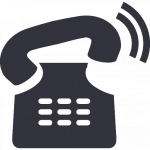 Call 1 (800) 438-1162 Now
to talk to a bond expert
If you're an agent currently working in the State of Utah, we would love to hear from you.