Kentucky Surety Bond Broker
Join thousands of other insurance agents in Kentucky to get the best rates on surety bonds.
Online Platform for Insurance Agents

Find Bonds Faster with Our Innovative Search Tools

Automate Your Process with 10,000+ Bonds in Our Library

Get Instant Quotes from 30+ Surety Carriers



Kentucky Surety Bonds
Kentucky is home to more than 271,000 businesses, and a number of those businesses are required by The Bluegrass State to be bonded before obtaining or renewing occupational licenses, pulling permits, or entering into a contract. Kentucky businesses are regulated at both the state and local level, with more than 74 unique bond types for state licenses, and another 33 bond types for local licenses or permits.
If you're looking for surety bonds in Kentucky for your clients, BondExchange should be your first, last, and only stop. Our expansive and easy-to-use platform is an excellent resource for finding the bonds your clients need to help them complete their Kentucky licensing.
Our network offers access to more than 30 different markets, facilitating the shopping and marketing task agents face with one easy, online application for all 107 different types of surety bonds in Kentucky. BondExchange systems, paired with an experienced, professional underwriting team, make the surety bond process easier for both you and your clients.
Complete Kentucky Surety Bond Market for Agents
BondExchange provides its agents with complete, comprehensive access to every surety bond that the commonwealth of Kentucky and its local municipalities require for businesses operating within its borders. Agents use our platform to quote any surety bonds their clients need, deliver those quotes in a streamlined fashion, and offer clients a quick and easy online process to complete the bond purchase. BondExchange makes securing surety bonds easier than ever. Here are some of the common surety bonds Kentucky businesses may need:

Notary Public Bonds
Becoming a Kentucky notary public requires the purchase of a surety bond. These bonds need to be renewed every four years. The bond amount needed differs from county to county, ranging from $100 to $10,000.

Motor Vehicle Bonds
In Kentucky there are a number of motor vehicle-related surety bond requirements. Businesses including motor vehicle dealers and wholesalers, motor fuel distributors, and motor fuel transporters all require surety bonds to operate in the state.

Financial Services Bonds
Many different financial services occupations require bonding in The Bluegrass State. Debt adjusters, investment advisors, insurance agents and consultants, and money transmitters all need surety bonds in Kentucky.

Real Estate Bonds
Professionals in the real estate industry may need a surety bond if operating in Kentucky. Mortgage lenders, brokers, and originators require surety bonding, as do property valuation administrators.

Mining and Drilling Bonds
Like many states, Kentucky has a number of natural resource reclamation laws that require companies to be bonded as one of the qualifications of a related license or mining permit. Whether it's for surface coal or non-coal mining reclamation and performance, oil and gas well drilling, or water well drilling, businesses involved in these activities need the appropriate surety bond to be licensed.

City or County Bonds
A number of different cities in Kentucky require specific surety bonds, especially when it comes to contracting for public works. Lexington, Louisville, and Crescent Springs all have specific bonds for contractors working on public rights of way.
See what other insurance agents are saying about our online platform
If you're an agent currently working in the commonwealth of Kentucky, sign up with BondExchange to gain access to all of our Kentucky surety bonds. For a complete list of all surety bonds in Kentucky, expand the box below.
State Bonds
Municipal Bonds

Appraisal Management Company ($25,000.00)
Aviation Gasoline Tax Refund ($1,000.00)
Boxing/Wrestling Athletic Promoter ($5,000.00)
Brokers-Dealers ($25,000.00)
Business Opportunity ($75,000.00)
Buying Club ($50,000.00)
Debt Adjuster ($25,000.00)
Deferred Deposit Service / Check Casher
Distilled Spirits, Wine and Malt Beverage Tax
Employment Agency License ($5,000.00)
Encroachment Permit
Health Spa
Highway Use (Fuel Tax)
Highway Use (Fuel Tax) ($1,000.00)
Hunting & Fishing License Agent
Industrial Haul Permit ($6,000.00)
Insurance Agent ($20,000.00)
Insurance Consultant ($20,000.00)
Investment Adviser
Life Settlement Broker ($20,000.00)
Life Settlement Broker ($100,000.00)
Life Settlement Provider ($20,000.00)
Life Settlement Provider ($100,000.00)
Money Transmission
Mortgage Loan Broker ($50,000.00)
Mortgage Loan Company ($250,000.00)
Mortgage Loan Originator ($15,000.00)
Mortgage Loan Originator ($20,000.00)
Motor Fuels License: Gasoline Dealer
Motor Fuels License: Liquefied Petroleum Gas Dealer
Motor Fuels License: Motor Fuels Transporter
Motor Fuels License: Special Fuels Dealer
Motor Fuel Tax Refund (Agricultural or Nonhighway Fuel Use) ($1,000.00)
Motor Fuel Tax Refund (Bus, Nonprofit Bus, Senior Citizen Transportation, or Taxicabs)
Motor Fuel Tax Watercraft Refund ($1,000.00)
Motor Vehicle Dealer and Wholesaler
Non-Coal Mining and Reclamation Performance
Non-Resident Adjuster ($1,000.00)
Notary Public ($100.00)
Notary Public ($200.00)
Notary Public ($500.00)
Notary Public ($1,000.00)
Notary Public ($10,000.00)
Nursing Home Patient Trust
Oil and Gas Well Drilling
Pawnbroker
Pawnbroker
Postsecondary Education Institution
Pre-Licensing Home Inspector Course Providers ($50,000.00)
Professional Solicitor ($25,000.00)
Property Broker or Freight Forwarder BMC-84 (ICC Broker) ($75,000.00)
Property Valuation Administrator
Proprietary School
Proprietary School Agent – Blanket ($5,000.00)
Public Adjuster ($20,000.00)
Public Grain Dealer and/or Warehouseman
Roofing Contractor ($10,000.00)
Self-Insurer Workers Compensation
Septic Tank Servicing Business License ($2,000.00)
Surface Coal Mining and Reclamation Performance
Surplus Lines Broker ($1,000,000.00)
Surplus Lines Broker ($2,000,000.00)
Surplus Lines Broker ($50,000.00)
Telemarketing Company ($50,000.00)
Telephone Solicitation Merchant ($25,000.00)
Tobacco Weighperson – Blanket
Tobacco Weighperson – Individual
Transient Merchant
Vacation Club ($50,000.00)
Wage Payment
Waste Management Facility
Waste Tire Registrants
Water Well Driller ($5,000.00)
Wells to be Drilled, Deepened, Re-Opened or Temporarily Abondoned

American Electric Power Utility Deposit
Any Union Wage and Welfare
Bowling Green Municipal Utitlities (BGMU) Utility Deposit
Bricklayers and Allied Craftworkers Local 4 Indiana/Kentucky Wage and Welfare
Bullitt – County Holding Tank
Covington – City Auctioneer
Crescent Springs – City Street Opening Permit
Duke Energy Kentucky Inc Utility Deposit
Flatwoods – City License/Permit
Generic Obligee Concessionaire
Grant – County Transient Merchant ($750.00)
Green River Electric Corporation Utility Deposit
IBEW Local Union 369 Wage and Welfare
Installation Made Easy Inc (IME) IME Affiliate
Jefferson – County Heating Contractor
Jefferson – County Professional Fund Raiser ($5,000.00)
Kentucky State District Council Carpenters Wage and Welfare
Kentucky Utilities Company Utility Deposit
Knoxville Utilities Board Utility Deposit
Lewis – County Septic System Installer
Lexington – City Alarm Business ($10,000.00)
Lexington – City Peddler/Itinerant Merchant ($500.00)
Lexington – City Precious Metal Dealer ($30,000.00)
Lexington – City Removal & Other Sales Merchandise ($1,000.00)
Louisville – City Encroachment Permit
Louisville – City Heating Installation and Repair
Louisville – City License and/or Permit
Louisville Gas and Electric Company Utility Deposit
Lumber Liquidators Inc Installation Provider
MEMO Financial Services, Inc dba MEMO MEMO Money Order
Paducah – City Right of Way Permit
Russellville – City Sign Contractor
Sanitation District One (1) of Northern Kentucky Licensed Sewer Tapper ($5,750.00)

Why Agents Choose BondExchange for Kentucky Surety Bonds?
BondExchange is built for agents that want to provide excellent service and great prices for their customers without the hassle. Our platform provides the tools agents need to profitably offer surety bonds without compromise.

Using Simple and Effective Tools to Streamline the Bond Process
We've worked hard to streamline the surety bond process for agents with simple and effective tools. Our smart application asks questions in plain English so you don't have to guess or overlook any small but important details. We also offer time-saving tools like our customer purchase option that lets your customer purchase the bond online, while still presenting your agency as the solution provider.

Offering Agents Expert, Customized Service Levels
BondExchange puts our agents first, always. You can rely on us to keep your professional reputation intact by positioning your name and brand prominently on all customer communication. With over 40 years in the business, agents can rely on our experienced staff to get the job done when others can't.

Keeping the Process Simple with Single Points of Entry
Hundreds of Kentucky agents use BondExchange as their single point of entry for the surety bonds their clients need. With access to bonds and rates from more than 30 different carriers, BondExchange makes it easy to shop the entire market with a single online application, supporting your ability to service your clients both profitably and professionally.
Instant Quotes from 30+ Surety Carriers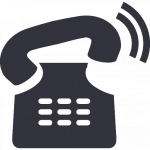 Call 1 (800) 438-1162 Now
to talk to a bond expert
If you're an agent currently working in the State of Kentucky, we would love to hear from you.