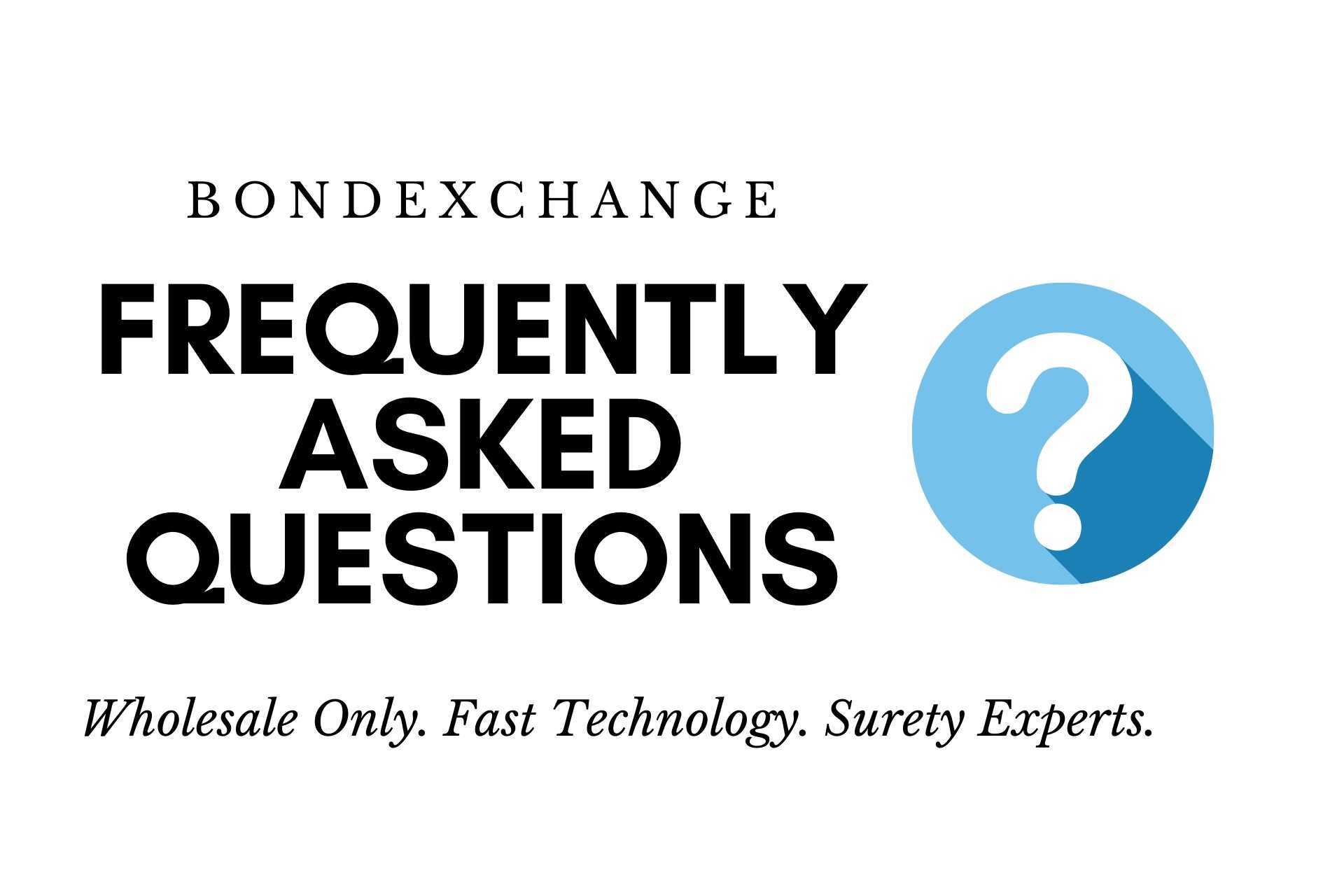 Below are the most common questions insurance agents ask us. Don't see your specific question listed? No problem! Just give us a call at (800) 438-1162 or utilize the chat feature located in the bottom right hand corner of your screen and we will be happy to answer any questions you may have.
Jump to Question:
Why Do I Need To Enroll?
---
BondExchange only works with licensed insurance agents. We collect your licensing and tax information during the enrollment process so we can pay your commissions.
What Are The Benefits of Enrollment?
---
BondExchange agents gain access to a fast and simple surety technology solution built for agents. Our platform is designed to make surety easy and profitable for any agent, even if surety bonds are not a core sales product. Our team of friendly underwriters stands ready to assist you by phone, email, or chat with any questions.
How Do I Get Enrolled?
---
Enrolling with BondExchange is quick and easy. Insurance agents need to simply click the big blue "Get a Login" button in the top right corner of our website and then follow the on-screen prompts to register your agency.
How Do I Find My Bond
---
To find your bond, simply login to your account and search our database or follow the on-screen prompts.
How Do I Submit a Quote?
---
To submit a quote, insurance agents should complete the following actions:
Step 1: Login to your account
Step 2: Select your bond from our database
Step 3: Enter your customer's information
How Do I Checkout Online?
---
Step 1: Select our online checkout option, your customer will receive their quote via email
Step 2: Your customer completes the purchase, you will be notified via email when the process is complete
Where Can I See My Agency's Bonds?
---
To view your agency's bonds, simply login to your account and click the "Quote/Bond History" button
How Do I Update My Password?
---
Step 1: Login to your account
Step 2: Click "Edit Your Profile"
Step 3: Click "Edit Password"
Step 4: Save your changes
How Do I Update My Agency Information
---
Step 1: Login to your account
Step 2: Click on "Edit Your Profile"
Step 3: Click on "Edit Profile"
Step 4: Save your changes