Nebraska Surety Bond Broker
Join thousands of other insurance agents in Nebraska to get the best rates on surety bonds.
Online Platform for Insurance Agents

Find Bonds Faster with Our Innovative Search Tools

Automate Your Process with 10,000+ Bonds in Our Library

Get Instant Quotes from 30+ Surety Carriers



Nebraska Surety Bonds
More than 151,000 businesses operate within the borders of Nebraska. The Cornhusker State requires many of these businesses to purchase surety bonds for licenses, permits, and construction contracts. There are 53 different and distinct types of bonds the Nebraska state government requires of licensed businesses, with another 28 bonds needed for the various cities and counties in the state.
BondExchange features hundreds of Nebraska agents from every corner of the state, from Scottsbluff to Omaha, and beyond. All of these agents leverage our network to source surety bonds for their many clients.
With access to more than 30 different markets, BondExchange helps agents find any of the 81 surety bonds that Nebraska businesses may need. Our huge bond database is the engine for BondExchange.com – an easy to use platform that provides instant quotes, interest-free installment payment options, and our unique customer checkout feature.
Nebraska Surety Coverage with BondExchange
BondExchange provides complete, comprehensive access to every surety bond that Nebraska and its local municipalities may require from businesses within the state. Agents use our platform to source the correct surety bonds that their clients need, provide those clients with online instant quotes, and facilitate the completion of the application and bond purchase online. The process is quick and easy, taking just a few short steps to complete. Below is a cross-section of the different types of surety bonds that you may need to quote for your Nebraska business clients.

Financial Services Bonds
Businesses that provide financial services like collection agencies, credit services organizations, licensed debt management, check sellers, and mortgage bankers need specific surety bonds to be in place before providing those services to the public.

Motor Vehicle Sales
Under Nebraska law, businesses need to secure a surety bond for many activities involving the sale of motor vehicles, including selling motor vehicles at wholesale, selling trailers, or selling motorcycles. These businesses must purchase a $50,000 surety bond before being licensed by the state. Additionally, motor vehicle auction dealers need a $100,000 bond before conducting business in Nebraska.
Liquor Tax Bonds
Nebraska, like many other states, regulates the sale of alcoholic beverages and requires bonds from companies to ensure that liquor taxes are collected and paid to the state. Businesses such as brewers, manufacturers, beer and liquor wholesalers, farm wineries, and micro-distilleries all need to file liquor tax bonds with the State of Nebraska Liquor Control Commission.

Private Education Bonds
The Cornhusker State requires a number of private educational institutions to purchase surety bonds so that students can be compensated for lost tuition if the school goes out of business. These include private postsecondary career schools and their agents, driver training schools, and emergency medical training agencies.

City and County Bonds
In many different municipalities around the state, companies need to hold surety bonds for a number of activities. These licenses, which are regulated at the local level and must be filed with the applicable city or county, include bond requirements for city street excavation, pawnbroker operation, plumbing work, and the lease or use of public property.

Notary Public Bonds
Nebraska notary publics must file a $15,000 surety bond to receive a notary commission from the Secretary of State. Notary commissions and the accompanying bond run for four years.
See what other insurance agents are saying about our online platform
If you're an agent in Nebraska, sign up with BondExchange to gain full access to all of the surety bonds we offer. For a complete list of all surety bonds covered in Nebraska, expand the box below.
State Bonds
Municipal Bonds

Aircraft Fuels Tax
Alcoholic Liquor Tax: Class L – Craft Brewery
Alcoholic Liquor Tax: Class V – Manufacturer
Alcoholic Liquor Tax: Class W – Wholesale Beer
Alcoholic Liquor Tax: Class X – Wholesale Liquor
Alcoholic Liquor Tax: Class Y – Farm Winery
Alcoholic Liquor Tax: Class Z – Micro Distillery
Amateur Boxing License ($1,000.00)
Appraisal Management Company ($25,000.00)
Broker Dealer ($25,000.00)
Cigarette Tax – Common Carrier Unstamped Cigarettes ($1,000.00)
Cigarette Tax – Wholesale Cigarette Dealer ($10,000.00)
Collection Agency
Commercial Driver License (CDL) Third Party Tester ($25,000.00)
Compressed Fuel Tax
Credit Services Organization ($100,000.00)
Debt Management License ($10,000.00)
Delayed Deposit Services Business
Driver Training School ($3,000.00)
Emergency Medical Service Training Agency ($20,000.00)
Employment Agency ($10,000.00)
Escrow Agent
Grain Dealer
Installment Loan ($50,000.00)
Investment Adviser ($25,000.00)
Liquor Control Out-of-State Permittee ($2,000.00)
Lottery Retailer
Managing General Agents
Money Transmitter
Mortgage Banker ($100,000.00)
Motor Club Service Company ($50,000.00)
Motor Fuels Producer
Motor Fuels Tax
Motor Vehicle, Trailer, Wholesale, or Motorcycle Dealer ($50,000.00)
Motor Vehicle Auction Dealer ($100,000.00)
Motor Vehicle Certificate of Title
Notary Public ($15,000.00)
Oil and Gas – 1 Well ($10,000.00)
Oil and Gas – Blanket ($100,000.00)
Private Detective or Private Detective Agency ($10,000.00)
Private Postsecondary Career School ($20,000.00)
Private Postsecondary Career School Agent (Blanket): $5,000 per agent
Private Postsecondary Career School Agent (Individual) ($5,000.00)
Professional Wrestling or Boxing License ($5,000.00)
Property Broker or Freight Forwarder BMC-84 (ICC Broker) ($75,000.00)
Public Grain Warehouser
Public Insurance Adjuster ($20,000.00)
Sale of Checks
Sales Finance License ($50,000.00)
Self-Insurer Workers Compensation
Surplus Lines Licensee
Viatical Settlement Provider/Broker
Wholesale Drug Distributor

Any Union Wage and Welfare
Bellevue – City License/Permit ($10,000.00)
Black Hills Energy Services Utility Deposit
Fremont – City License/Permit
Generic Obligee Concessionaire
Installation Made Easy Inc (IME) IME Affiliate
Kearney – City Building Contractor ($25,000.00)
Kearney – City Plumbing Contractor ($5,000.00)
Lincoln – City General License
Lincoln – City Occupier of Public Space (Fence or Retaining Walls)
Lincoln – City User of Public Space (Special Event Permit)
Lumber Liquidators Inc Installation Provider
McCook – City License/Permit
MEMO Financial Services, Inc dba MEMO MEMO Money Order
Metropolitan Utilities District of Omaha Utility Deposit
Omaha – City Auctioneer ($1,000.00)
Omaha – City Commercial Air Conditioning/Air Distribution Contractor ($10,000.00)
Omaha – City Lease or Use of Public Property
Omaha – City License and Permit
Omaha – City Pawnbroker ($5,000.00)
Omaha – City Residential Air Conditioning/Air Distribution Contractor ($10,000.00)
Omaha – City Sign Contractor
Omaha – City Street Excavations (and Conduits & Pipes) ($20,000.00)
Omaha Public Power District Utility Deposit
Schuyler – City License/Permit
Scottsbluff – City License/Permit
Scottsbluff – City Right-of-Way
Seward – City Pavement, Custting and/or Excavation Performance ($5,000.00)

Why Partner with BondExchange for Nebraska Surety Bonds?
BondExchange has worked with insurance agents for over four decades, building a technology platform designed for efficiency. We understand that most insurance agents do not focus on surety, so we make the process fast, profitable, and easy to understand.

Straightforward Tools to Simplify the Bond Process
We provide easy-to-use tools to our agents to simplify the surety bond process, facilitating bond quote, delivery, and issuance in an online environment. Either agents or their customers can complete our online application thanks to our easy step-by-step approach using plain English. Quotes are generated instantly and can be purchased online with zero paperwork, making the process as painless as possible.

Offering Customized, Expert Levels of Service to Our Agents
BondExchange always puts our agents first. We provide you with the best surety bond technology while prominently featuring your name and brand on all customer communication, reinforcing your agent-customer relationship. Our knowledgeable staff, all real underwriters, are available by phone, through our website chat, or by email, waiting to answer your questions.

Single Entry-Point Solution Makes Surety Simple
BondExchange can do what other platforms can't. We're the single source of surety bonds for Nebraska agents, providing access to hundreds of different types of bonds and rates from over 30 different carriers. BondExchange will save you time with our instant online application process, ensuring you can provide professional and profitable surety bond services to your clients.
Instant Quotes from 30+ Surety Carriers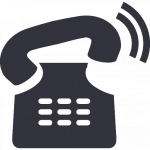 Call 1 (800) 438-1162 Now
to talk to a bond expert
If you're an agent currently working in the State of Nebraska, we would love to hear from you.