North Dakota Surety Bond Broker
Join thousands of other insurance agents in North Dakota to get the best rates on surety bonds.
Online Platform for Insurance Agents

Find Bonds Faster with Our Innovative Search Tools

Automate Your Process with 10,000+ Bonds in Our Library

Get Instant Quotes from 30+ Surety Carriers



North Dakota Surety Bonds
There are in excess of 61,000 businesses that call the Peace Garden State home, and many of these businesses require surety bonds in order to obtain or renew occupational licenses, bid on public sector contracting jobs, pull permits, and provide legislated protections to their customers. There are 54 types of bonds that North Dakota state agencies require of businesses operating within its borders, while local municipalities require another 26 bond types.
BondExchange features hundreds of North Dakota agents from every corner of the state, from Fargo to Bismarck and beyond, all of which use our network to find surety bonds for their clients.
With access to more than 30 different markets, we offer all 80 different surety bond types required in North Dakota. Our staff provides expert advice using plain English to help
Popular North Dakota Surety Bond Types
BondExchange provides a single point of entry for agents to access all North Dakota surety bonds. Agents use our platform to find the correct bond for their clients, receive instant online quotes, and complete their purchase online in just a few easy steps! Here are some of the most common North Dakota surety bonds.

Motor Vehicle Dealer Bonds
The North Dakota Department of Transportation requires that motor vehicle dealers purchase a $25,000 surety bond before they can begin operations. Dealers of motor-powered recreational vehicles and trailer dealers have separate requirements, including the purchase of a $10,000 surety bond.

Agricultural Bonds
North Dakota farmers and other agricultural-related companies are often required to purchase surety bonds. There are bonding requirements for facility-based grain buyers, hay buyers, grain elevator warehousing, livestock dealers, and wholesale potato dealers to name a few.

Contractor Bonds
A number of contractor businesses are required to purchase surety bonds before providing services to North Dakota residents. There are four classes of contractor bonds, three different bonds for water well contractors, and a bond for septic tank contract work.

Notary Public Bonds
One of the requirements for becoming a notary public in the state of North Dakota is to purchase a $7,500 surety bond. This will need to be renewed every six years. Additionally, many notaries choose to purchase errors and omissions insurance, which BondExchange can source as well.

Miscellaneous Business Bonds
A number of unrelated businesses also require surety bond coverage in North Dakota. They include auctioneering or auction clerking, wholesale drug distribution, and telecommunications reselling.

Local City/County Bonds
Several North Dakota cities or counties have bond requirements for local companies. An example of this is the city of Fargo requiring secondhand dealers, pawnbrokers, and transient merchants to be bonded before operating within city limits.
See what other insurance agents are saying about our online platform
If you're an agent currently working in North Dakota, sign up with BondExchange to gain access to all of our North Dakota surety bonds. For a complete list of surety bonds in North Dakota, expand the box below.
State Bonds
Municipal Bonds

Auction Clerk ($10,000.00)
Auctioneer ($5,000.00)
Aviation Fuel Tax
Cigarettes, Cigarette Papers, Snuff, Cigars or Tobacco Distributor ($1,000.00)
Class A Contractor ($2,000.00)
Class B Contractor ($1,000.00)
Class C Contractor ($1,000.00)
Class D Contractor ($1,000.00)
Collection Agency ($20,000.00)
Consumer Credit Counseling Service
Dealer – Investment Adviser
Deferred Presentment Service Provider
Facility-Based Grain Buyer
Franchisor
Freight or Passenger Transportation Business Guarantee
Geophysical Exploration ($5,000.00)
Grain Elevator Warehouse
Hay Buyer
Insurance Broker ($2,000.00)
Insurance Broker and Surplus Lines Broker ($20,000.00)
Licensed Wholesale Drug Distributor
License Sales Agent: Hunting/Fishing
Life Settlement Provider/Broker ($150,000.00)
Liquefied Petroleum Gas Tax
Livestock Dealer
Manufactured Home Installer ($10,000.00)
Mobile Home and Manufactured Home Dealer ($50,000.00)
Money Broker Business ($25,000.00)
Money Transmitters
Motor-Powered Recreational (MPR) Vehicle Dealer ($10,000.00)
Motor Vehicle Branch Office
Motor Vehicle Dealer ($25,000.00)
Motor Vehicle Fuel Tax
Notary Public ($7,500.00)
Postsecondary Educational School/Institution Performance
Pre-Need Funeral Service Contract
Private Investigator/Private Security/Private Detective Agency/Private Security Agency
Professional Employer Organization
Professional Fundraiser ($20,000.00)
Property Broker or Freight Forwarder BMC-84 (ICC Broker) ($75,000.00)
Roving Grain Buyer ($150,000.00)
Sales and Use Tax Permit
Septic Tank Cleaning, Pumping, and Servicing ($1,000.00)
Shooting Preserve Operator ($2,000.00)
Special Fuel Tax
Surplus Lines Broker
Telecommunications Reseller
Trailer Dealer ($10,000.00)
Transient Merchant
Water Well Contractor: Constructing Water Wells ($15,000.00)
Water Well Contractor: Installing Monitoring Wells ($2,000.00)
Water Well Contractor: Installing Water Well Pitless Units and Pumps ($2,000.00)
Wholesale Potato Dealer
Wool Dealer

Any Union Wage and Welfare
Bismark – City License/Permit
Bowman – City Vendor
Fargo – City Excavation
Fargo – City License and Permit
Fargo – City Secondhand Dealers/Pawnbrokers ($5,000.00)
Fargo – City Sidewalk Builder ($25,000.00)
Fargo – City Transient Merchant
Generic Obligee Concessionaire
Grand Forks – City General Contractor ($5,000.00)
Grand Forks – City Master Plumber ($5,000.00)
Grand Forks – City Transient Merchant
Installation Made Easy Inc (IME) IME Affiliate
Jamestown – City License/Permit
Lumber Liquidators Inc Installation Provider
Mandan – City Peddler
MEMO Financial Services, Inc dba MEMO MEMO Money Order
Minot – City Building Mover and Completion
Minot – City Transient Merchant
Montana-Dakota Utilities Co Utility Deposit
Mountrail – County Road
North Central States Regional Council of Carpenters Wage & Fringe Benefit
Wahpeton – City Transient Merchant ($1,000.00)
Williston – City Excavation ($10,000.00)
Williston – City License/Permit
Williston – City Transient Merchant

Why Partner with BondExchange as Your North Dakota Surety Bond Broker?
BondExchange is your best source for the North Dakota surety bonds your clients need to run their business. Our one-of-a-kind online bond platform makes it easier than ever for to access thousands of surety bond types, receive quotes instantly, and send those quotes to your clients.

Making the Bonding Process Simple and Straightforward
Because most insurance agents are unfamiliar with surety bonds, we created a simple and straightforward process to make surety bonds easy for agents and their customers. Our step-by-step online application provides expert guidance without overlooking even the smallest detail. Our platform guides agents to ask the right questions, collect the right information, and find the right surety bond for their clients.

Providing Tailored, Expert Service for Every Agent
BondExchange exists to provide surety bond service for insurance agents. We reinforce your agency name and brand while providing technology that agents can leverage to look like a surety bond pro to their customers.. With more than 40 years of experience working with insurance agents, we understand the challenges agents face and provide expert advice so they can reinforce their value to customers.

Keeping Processes Simple with a Single Entry-Point Solution
BondExchange provides access to hundreds of different types of bonds and rates from more than 30 different carriers so agents can satisfy all of their clients surety bond needs through one source. Our platform saves you valuable time by shopping the entire market with one online application, ensuring profitability and presenting you as an experienced and knowledgeable surety bond professional to your clients.
Instant Quotes from 30+ Surety Carriers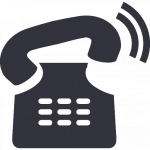 Call 1 (800) 438-1162 Now
to talk to a bond expert
If you're an agent currently working in the State of North Dakota, we would love to hear from you.