Oregon Surety Bond Broker
Join thousands of other insurance agents in Oregon to get the best rates on surety bonds.
Online Platform for Insurance Agents

Find Bonds Faster with Our Innovative Search Tools

Automate Your Process with 10,000+ Bonds in Our Library

Get Instant Quotes from 30+ Surety Carriers



Oregon Surety Bonds
Oregon is home to more than 308,000 businesses, and a number of those businesses are required by The Beaver State to be bonded before obtaining or renewing occupational licenses. Oregon businesses are regulated at both the state and local level, with more than 81 unique bond types for state licenses, and another 15 bond types for local licenses or permits.
If you're looking for surety bonds in Oregon for your clients, BondExchange should be your first, last, and only stop. Our expansive and easy-to-use platform is an excellent resource for finding the bonds your clients need to help them complete their Oregon licensing.
Our network offers access to more than 30 different markets, facilitating the shopping and marketing task agents face with one easy online application for all 96 different types of surety bonds in Oregon. BondExchange systems, paired with an experienced, professional underwriting team, provide guidance unavailable on other platforms, making the surety bond process easier for both you and your clients.
Complete Oregon Surety Bond Market for Agents
BondExchange provides its agents with complete, comprehensive access to every surety bond that Oregon State and its local municipalities require for businesses operating within its borders. Agents use our platform to quote any surety bonds their clients' need, deliver those quotes in a streamlined fashion, and offer clients a quick and easy online process to complete the bond purchase. BondExchange makes securing surety bonds easier than ever. Here are some of the types of surety bonds Oregon businesses may need:

Contractor License Bonds
Oregon Construction Contractors Board (CCB) requires contractors to apply for and maintain a license along with a surety bond. The license and bond requirements are separated into either commercial or residential construction categories, and come in a number of different tiers depending on the type and amount of work the contractor performs. Commercial surety bond requirements range from $20,000 to $75,000, while residential bonds range from $10,000 to $20,000.

Motor Vehicle Bonds
In Oregon there are a number of motor vehicle-related surety bond requirements. If you wish to do business as a motor vehicle dealer, if you want to sell motorcycles and ATVs exclusively, work as a motor vehicle inspector, provide motor vehicle dismantling services, or even just work as a motor vehicle fuel dealer, all of these require separate and specific surety bonds.

Financial Services Bonds
Many different financial services occupations require bonding in The Beaver State. Debt management service providers, investment advisors, and money transmitters all need surety bonds in Oregon

Real Estate Bonds
There are a number of real estate surety bonds that Oregon businesses often need in order to operate within state borders. Escrow agents and mortgage lenders require surety bonding, as do real estate marketing organizations and appraisal management companies.

Liquor Control Bonds
Like many states, Oregon has a number of liquor control laws that require companies to be bonded as one of the qualifications of a related license. Businesses in need of a liquor control bond include breweries, brewpubs, direct shipper warehouses, wine and malt beverage wholesalers, and wineries.

Highway Use Tax Bonds
Oregon requires motor carriers to provide a bond to ensure the state receives all fees and taxes due from the carrier. The bond amount is determined based on the number of vehicles, with the minimum bond amount of $2,000 for one vehicle.

City or County Bonds
A number of different cities require specific surety bonds, especially when it comes to contracting for public works. Portland, Pendleton, and Salem all have specific city licenses that require bonding to that effect, as does the entirety of Multnomah County.
See what other insurance agents are saying about our online platform
If you're an agent currently working in the state of Oregon, sign up with BondExchange to gain access to all of our Oregon surety bonds. If you want a complete list of all the surety bonds covered in Oregon, expand the box below.
State Bonds
Municipal Bonds

Appraisal Management Company ($25,000.00)
Boat Registration Agent
Boxing and Wrestling Promoter
Certified Self-Insured Employer (Workers Compensation)
Cigarette Tax
Collection Agency ($10,000.00)
Commercial Driving School – Corporation ($2,500.00)
Commercial Driving School – Individual ($2,500.00)
Commercial Driving School – Partnership ($2,500.00)
Continuing Education Provider for Residential Contractors ($20,000.00)
Contractors License – Commercial ($20,000.00)
Contractors License – Commercial ($50,000.00)
Contractors License – Commercial ($75,000.00)
Contractors License – Residential ($10,000.00)
Contractors License – Residential ($15,000.00)
Contractors License – Residential ($20,000.00)
Debt Management Service Provider ($25,000.00)
Dental Service or Optometrical Service ($50,000.00)
Disseminator Contract ($25,000.00)
Endowment Care for Burial Faults and Markers ($10,000.00)
Endowment Care for Crypts or Niches
Escrow Agent
Fuel Tax
Grain Warehouseman
Health Care Service Contractor ($250,000.00)
Highway Permit BLANKET Performance
Highway Permit Performance
Highway Use Tax
Highway Use Tax ($2,750.00)
Investment Adviser ($10,000.00)
Labor Contractor (Corporation)
Labor Contractor (Sole Proprietor or Partnership)
Landowner's Water Well ($5,000.00)
Landscape Contractor ($15,000.00)
Landscape Contractor ($10,000.00)
Landscape Contractor ($3,000.00)
Landscape Contractor ($20,000.00)
Legal Expense Organization Qualifying
Life Settlement Provider ($100,000.00)
Limited Manufactured Structures Dealer ($15,000.00)
Liquor Control – Brewery
Liquor Control – Brewery-Public House
Liquor Control – Direct Shipper Warehouse
Liquor Control – Wholesale Malt Beverage and Wine
Liquor Control – Winery
Liquor Control – Wine Self Distribution
Mail Agent ($10,000.00)
Manufactured Structures Dealer ($40,000.00)
Money Transmitter
Mortgage Lender
Motorcycle, Mopeds, Snow Mobiles and Class I ATV's DEALER ($2,000.00)
Motorcycle, Mopeds, Snow Mobiles and Class I ATV's DEALER ($10,000.00)
Motor Vehicle Dealer ($40,000.00)
Motor Vehicle Dealer ($50,000.00)
Motor Vehicle Dismantler ($10,000.00)
Motor Vehicle Fuel Dealer
Motor Vehicle Inspection ($1,000.00)
Nursing Home Patient Trust
Ocean Charter Vessel Owner ($5,000.00)
Outdoor Youth Program
Outfitter/Guide Registration ($5,000.00)
Pawnbroker ($25,000.00)
Pre-Licensure Training Provider ($10,000.00)
Prescription Drug Wholesaler
Private Employment Agency
Private Investigator
Property Broker or Freight Forwarder BMC-84 (ICC Broker) ($75,000.00)
Real Estate Marketing Organization ($35,000.00)
SAIF Workers Compensation Employers
School Authorized to Confer Degree
Sewage Disposal Service: Installer Only or Combined Installer/Pumper ($15,000.00)
Sewage Disposal Service: Pumper Only ($5,000.00)
Statutory Public Works ($30,000.00)
Surface Mining Permit
Unemployment Compensation Trust Funds
Use Fuel Seller
Use Fuel User
Waste Tire Carrier ($5,000.00)
Water Well Constructor
Wholesale Fish Dealers and Fish or Shellfish Canners
Wholesale Produce Dealer ($15,000.00)

Beaverton – City Work in Public Right-of-Way Performance
Crook – County Road Permit
Generic Obligee Concessionaire
Gresham – City Right of Way Permit Performance and Completion
Installation Made Easy Inc (IME) IME Affiliate
Lumber Liquidators Inc Installation Provider
MEMO Financial Services, Inc dba MEMO MEMO Money Order
Multnomah – County Road Facilities Work Permit
Oregon SW Washington Trust Funds IBEW Local Union 48 Wage and Welfare
Pendleton – City Street Excavation ($2,500.00)
Portland – City Monitoring Wells Performance ($1,000.00)
Portland – City Street Opening ($2,000.00)
Salem – City License
Salem – City Street/Easement Opening Blanket ($5,000.00)
Washington – County Utility Installation Permit

Why Agents Choose BondExchange for Oregon Surety Bonds?
BondExchange is built for agents that want to provide excellent service and great prices for their customers without the hassle. Our platform provides the tools agents need to profitably offer surety bonds without compromise.

Using Simple and Effective Tools to Streamline the Bond Process
We've worked hard to streamline the surety bond process for agents with simple and effective tools. Our smart application asks questions in plain English so you don't have to guess or overlook any small but important details. We also offer time-saving tools like our customer purchase option that lets your customer purchase the bond online, while still presenting your agency as the solution provider.

Offering Agents Expert, Customized Service Levels
BondExchange puts our agents first, always. You can rely on us to keep your professional reputation intact by positioning your name and brand prominently on all customer communication. With over 40 years in the business, agents can rely on our experienced staff to get the job done when others can't.

Keeping the Process Simple with Single Points of Entry
Hundreds of Oregon agents use BondExchange as their single point of entry for the surety bonds their clients' need. With access to bonds and rates from more than 30 different carriers, BondExchange makes it easy to shop the entire market with a single online application, supporting your ability to service your clients both profitably and professionally.
Instant Quotes from 30+ Surety Carriers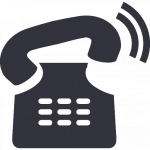 Call 1 (800) 438-1162 Now
to talk to a bond expert
If you're an agent currently working in the State of Oregon, we would love to hear from you.