South Dakota Surety Bond Broker
Join thousands of other insurance agents in South Dakota to get the best rates on surety bonds.
Online Platform for Insurance Agents

Find Bonds Faster with Our Innovative Search Tools

Automate Your Process with 10,000+ Bonds in Our Library

Get Instant Quotes from 30+ Surety Carriers



South Dakota Surety Bonds
There are more than 73,000 businesses in South Dakota, and many of them need surety bonds for permits, licenses, and service or construction contracts. The Mount Rushmore State has 40 unique types of bonds that its government requires of licensed businesses, with another 18 bonds for the city and county governments throughout the state.
BondExchange features hundreds of South Dakota agents from every corner of the state, from Sioux Falls to Rapid City, and beyond. All of these agents leverage our network to source surety bonds for their many clients.
With access to more than 30 different specialized surety markets, BondExchange helps agents find any of the 58 different South Dakota surety bonds. We offer unique insights thanks to our decades of experience, and a streamlined platform that makes it easy for agents to place surety bonds for their customers.
South Dakota Surety Bonds with BondExchange
BondExchange provides comprehensive access to every surety bond that the state of South Dakota and its local municipalities may require from local businesses. Agents can utilize our platform to locate the correct surety bonds that their clients need, instantly provide those clients with quotes online, and then complete those applications and bond purchases. This quick and easy process takes just a few steps from beginning to end. Below are just a few types of surety bonds that you may need to quote for South Dakota business clients.

Vehicle Dealer Bonds
Under South Dakota state law, new and used boat dealers, motorcycle dealers, new and used motor vehicle dealers, and even snowmobile dealers are all required to purchase appropriate surety bonds before receiving their dealer plates.

Notary Public Bonds
South Dakota notaries must purchase a $5,000 notary bond and file it with the Secretary of State. The bond and notary commission needs to be renewed every six years

Reclamation Bonds
The South Dakota Board of Minerals and Environment regulates reclamation activities in the state. Mine licenses, mining and milling permits, and uranium exploration activities all require specific surety bonds.

Alcohol and Tobacco Tax Bonds
Liquor wholesalers, beer distributors, and cigarette distributors , must purchase surety bonds from the South Dakota Department of Revenue to operate in the state.

City or County Surety Bonds
A number of cities and counties throughout South Dakota require companies doing business within their limits to hold specific surety bonds. Examples include concrete, sewer, and water contractors in Sioux Falls, transient merchants in Aberdeen, and right of way construction in Dakota Dunes.

Agricultural Bonds
Agricultural businesses often require bonding in South Dakota. For example. grain buyers and public grain warehouses must purchase surety bonds and file them with the state's Public Utilities Commission.

Miscellaneous Business Bonds
A number of unrelated businesses in South Dakota need surety bond coverage. A few examples include charitable telephone solicitators, commercial drivers license (CDL) testing centers, and money lending companies.
See what other insurance agents are saying about our online platform
If you're an agent in South Dakota, sign up with BondExchange to gain full access to all of the surety bonds we offer. For a complete list of South Dakota surety bonds, expand the box below.
State Bonds
Municipal Bonds

Abstracter
Appraisal Management Company ($25,000.00)
Boat Dealer ($20,000.00)
Bonded Warehouse
Charitable Telephone Solicitations ($20,000.00)
Charitable Telephone Solicitations ($10,000.00)
Cigarette Distributor
Contractor's Excise Tax
Debt Adjusting Business ($50,000.00)
Discount Medical Plans
Grain Buyer
Hunting and Fishing License Sales Agent
Interstate Fuel User
Liquor Wholesaler or Beer Distributor
Lottery
Mobile/Manufactured Home Dealer ($25,000.00)
Money Lender
Mortgage Company
Motorcyle Dealer ($5,000.00)
Motor Fuel Dealer
Motor Vehicle Dealer ($25,000.00)
Notary Public ($5,000.00)
Nursing Home
Property Broker or Freight Forwarder BMC-84 (ICC Broker) ($75,000.00)
Public Grain Warehouse
Reclamation: Exploration Notice of Intent
Reclamation: Mine License
Reclamation: Mining/Milling Permit
Reclamation: Uranium Exploration Permit
Sales and Use Tax
Self-Insurance Workers' Compensation
Snowmobile Dealer ($5,000.00)
Special Fuel Bulk Purchaser, Distributor, or Aviation Fuel Dealer
Surplus Lines Broker
Telecommunication Services Indemnity
Third Party Commercial Driver License (CDL) Tester ($10,000.00)
Trailer Dealer ($10,000.00)
Unemployment Compensation
Used Boat Dealer ($20,000.00)
Used Motor Vehicle Dealer ($25,000.00)

Aberdeen – City Transient Merchant ($1,000.00)
Any Union Wage and Welfare
Dakota Dunes – District Commercial and Residential Property Permit ($10,000.00)
Dakota Dunes – District Right of Way Construction
Generic Obligee Concessionaire
Installation Made Easy Inc (IME) IME Affiliate
Lumber Liquidators Inc Installation Provider
MEMO Financial Services, Inc dba MEMO MEMO Money Order
North Central States Regional Council of Carpenters Wage & Fringe Benefit
Sioux Falls – City License/Permit
Sioux Falls – City Peddler ($1,000.00)
Sioux Falls – City Sidewalk, Driveway Approach, and Curb and Gutter Maintenance ($10,000.00)
Sioux Falls – City Work Performed in Right of Way – Concrete ($10,000.00)
Sioux Falls – City Work Performed in Right of Way – Sewer ($10,000.00)
Sioux Falls – City Work Performed in Right of Way – Water ($10,000.00)
Watertown – City License/Permit
Yankton – City License/Permit
Yankton – City Sidewalk Construction

Why Partner with BondExchange for South Dakota Surety Bonds?
BondExchange works exclusively with insurance agents to place surety bonds for their clients. With four decades of expertise under our belt, we've used that experience to build effective online tools to make it easier for agents to source surety bonds more efficiently. We know that most insurance agents do not focus on surety, so we've created processes that are simple, fast, and profitable.

Straightforward Tools Help to Simplify the Bond Process
Thanks to the straightforward tools we've designed, BondExchange has simplified the otherwise complex process of sourcing surety bonds for clients. Our platform makes it easy for agents to quote bonds quickly, deliver those quotes electronically, and issue bonds online with zero paperwork. Our online application uses plain English and can be completed easily by either agents or their end customers. With instant quote generation from more than 30 markets, our online bond purchasing system offers high functionality, without the complication of other online rating systems.

You Deserve Customized, Expert Levels of Service
Here at BondExchange, our agents always come first. Your name and brand are featured prominently at all times, which makes it easy to reinforce your professionalism and expertise with your surety clients. Our friendly, knowledgeable staff can answer all your questions over the phone, through our website chat function, and through email. Our underwriters stand ready to help you through the entire process from beginning to end.

Simple Processes, Single Entry-Point Solutions
BondExchange works with thousands of insurance agents across the country, providing agents with a single source for surety bonds. We've learned over the years that agents want a simple and fast solution that gets the job done for their customers. Agents can access hundreds of different types of bonds and rates from more than 30 different carriers through our single entry-point system, saving time and effort and making it easier than ever to shop the market. Partner with BondExchange today and start profitably servicing this important insurance product for your customers.
Instant Quotes from 30+ Surety Carriers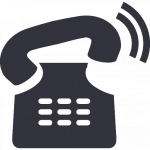 Call 1 (800) 438-1162 Now
to talk to a bond expert
If you're an agent currently working in the State of South Dakota, we would love to hear from you.