Vermont Surety Bond Broker
Join thousands of other insurance agents in Vermont to get the best rates on surety bonds.
Online Platform for Insurance Agents

Find Bonds Faster with Our Innovative Search Tools

Automate Your Process with 10,000+ Bonds in Our Library

Get Instant Quotes from 30+ Surety Carriers



Vermont Surety Bonds
Vermont is home to more than 65,000 businesses, many of which need to purchase surety bonds in order to operate legally. Vermont state agencies require 27 different bond types, and local municipalities within Vermont require an additional 5 bonds for various local ordinances.
If you're looking for surety bonds in Vermont for your clients, BondExchange is your best choice. Our surety bond platform is both expansive and easy-to-use, making BondExchange the only resource your agency needs to place surety bonds for clients.
Our comprehensive network includes access to more than 30 different specialized surety markets, ensuring that your agency can find the best rates for all 32 different types of surety bonds in Vermont with a simple online application. BondExchange underwriters are also available to answer any of your questions with our online chat or by phone – with real-life underwriters answering on the 1st ring!
Comprehensive Vermont Surety Bond Library
BondExchange provides agents with complete, comprehensive access to every surety bond in The Green Mountain State. BondExchange has been quoting and issuing bonds for insurance agents for more than four decades, compiling a database of more than 10,000 different bonds across the country. Our database facilitates the accurate and fast processing needed to make surety bonds a profitable venture for your agency. Below are some of the most common surety bonds your Vermont customers may need:

Insurance Bonds
Vermont requires a number of different bonds across a variety of different insurance-related companies. Insurance brokers, insurance consultants, insurance managing general agents, and insurance surplus lines brokers all have specific and unique bonding requirements in order to be licensed by the state.

Motor Vehicle Dealer Bonds
Motor vehicle dealers in Vermont need to purchase surety bonds valued at anywhere between $20,000 and $35,000 and file it with the state's Department of Motor Vehicles.

Financial Services Bonds
Financial services companies in Vermont, such as debt adjusters, investment advisers, licensed lenders, loan servicers, and mortgage brokers, all need to satisfy surety bond requirements before receiving their license to operate within the state.

Fuel Tax Bonds
In Vermont, distributors of both unleaded and diesel motor fuels need to file a surety bond with the Department of Motor Vehicles to guarantee that these fuel distributors will pay the Vermont state government all required taxes, penalties, and any interest owed

Miscellaneous Bonds
Vermont requires a number of unrelated businesses, such as charitable solicitation companies, fish and game license agents, liquor agents, and property brokers or freight forwarders, to file surety bonds with the appropriate state agency before being licensed for operation.

City or County Bonds
While Vermont has only a few surety bond requirements in comparison to other states, there are still specific requirements set in place for certain municipalities. The city of Burlington, for example, requires surety bonds for contractors who need use or right of way permits for construction activities.
See what other insurance agents are saying about our online platform
If you're a Vermont agent, sign up with BondExchange to gain access to all surety bonds in Vermont. For a complete list of Vermont surety bonds, expand the box below.
State Bonds
Municipal Bonds

Charitable Solicitations ($20,000.00)
Debt Adjuster
Diesel Fuel Distributor Tax
Employee Leasing
Fish and Game License Agents
Insurance Broker
Insurance Consultant
Insurance Managing General Agent
Insurance Surplus Lines Broker
Investment Advisor
Licensed Lender
Life Settlement Provider
Liquor Agent
Litigation Funding
Loan Servicer
Money Transmitter
Mortgage Broker
Motor Fuel Distributor Tax
Motor Vehicle/Vessel Title
Motor Vehicle Dealer ($20,000.00)
Motor Vehicle Dealer ($30,000.00)
Motor Vehicle Dealer ($35,000.00)
Motor Vehicle Dealer ($25,000.00)
Property Broker or Freight Forwarder BMC-84 (ICC Broker) ($75,000.00)
Rental Company Tax
Sales Tax
Self-Insurance Workers' Compensation Program

Burlington – City Street Opening/Right-of-Way ($5,000.00)
Generic Obligee Concessionaire
Installation Made Easy Inc (IME) IME Affiliate
Lumber Liquidators Inc Installation Provider
MEMO Financial Services, Inc dba MEMO MEMO Money Order

Why Choose BondExchange as your Vermont Surety Bond Provider?
BondExchange is the only platform Vermont agents need to find, quote, and issue surety bonds for their clients. With a single point of entry, agents can instantly shop the entire surety bond market and deliver a high-quality, modern experience to their customers.

Using Simple and Effective Tools to Streamline the Bond Process
We've simplified the surety bond process by providing agents with easy-to-use tools to quickly quote bonds, methods for delivering those quotes, and online checkout options for end-customers. Our online application, easily completed by either agents or their clients, walks the user step-by-step through the entire process using plain English. Quotes are generated instantly as our platform takes just seconds to shop over 30 markets, offering bond purchases online with zero paperwork.

Offering Agents Expert, Customized Service Levels
BondExchange focuses on agents, so you can focus on your customers. We know that many agents do not specialize in surety, so you can rely on us to provide you with expert advice and tools to reinforce your professional reputation with clients. With more than 40 years of experience helping agents place surety bonds for their clients, we save you time by asking the right questions and providing technology solutions so your agency can focus on other lines of business.

One Simple Online Application, Complete Results
BondExchange knows that when it comes to sourcing surety bonds, the simpler the better. With just one online application, our platform goes to work pulling bond and rate data from more than 30 markets. We even offer in-house and interest-free installment options on most bonds! Our platform is ideal for agents that want to serve their clients both profitably and professionally.
Instant Quotes from 30+ Surety Carriers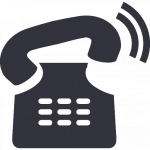 Call 1 (800) 438-1162 Now
to talk to a bond expert
If you're an agent currently working in the State of Vermont, we would love to hear from you.