An Agent's Guide to Increasing Customer Retention
From the moment they become licensed, insurance agents are conditioned to believe that their success is entirely dependent on their ability to attract new customers. The pressure to sell can be enormous, with agents' entire livelihoods resting on how many new policies they can issue. This often leads to an intense focus on prospecting and generating new leads. An agent's eyes are always on the horizon, always looking for the next customer needing coverage.
Being sales driven is crucial to the success of an agency, and spending time obtaining new customers is an important part of this effort. However, retaining existing customers is just as necessary as obtaining new ones, as the most profitable agencies boast retention levels of between 93-95% (well above the industry average of 84%).
To help agents increase their retention levels, we've written this article outlining key practices that are proven to increase customer retention.
Spend More Time on Renewals
Did you know that within the insurance industry, obtaining a new customer is 7-9 times more expensive than keeping an existing one? With this in mind, ask yourself the following question: "How much time do I spend prospecting for new customers vs making sure my existing ones renew their policies with me?". If your efforts to obtain new customers cause your relationships with existing customers to suffer, a shift in focus may be required. This isn't to say that you should abandon prospecting, but rather that you should be aware of the fact that devoting time to securing renewals is a relatively inexpensive way to generate significant revenue for your agency.
Offer Products That are Hard to Place
One of the best ways to increase your retention numbers is to offer products that are hard to place, as hard-to-place products create sticky relationships with clients. A "sticky relationship" is one where it would be inconvenient or difficult for your customer to obtain the same coverage from another agent/broker. For example, surety bonds are often subject to stringent underwriting requirements and typically require a review of the applicant's personal credit and financial statements. Most people are not keen on disclosing this information, and once they obtain a bond from one agent they generally stick with them. Additionally, surety bonds offer great cross-selling opportunities as most bond customers will need more traditional coverage as well.
Use Direct Bill For Renewals
Most carriers now offer agents the ability to leverage their professional mailing and online renewal processes with direct bill renewals. Direct billing ensures that your customers will receive timely renewal notices and shifts the burden of processing payments onto the carrier. However, it's important to keep in mind the effect that direct billing will have on your commissions. With direct billing, the carrier receives payment from your customer and then sends you a commission check at a later date (most carriers pay commissions either once a month or quarterly).  On the other side of the coin is agency billing, where you collect your customer's payment, subtract your commission, and then pay the rest to the carrier. We recommend consulting with your agency's accountant or finance manager to determine which option is best for you and your customers.
Schedule Follow-Up Calls
Set a schedule to follow up with your customer on renewals based on the product line. With surety, we recommend a follow-up around 60 days prior to the renewal date, and another follow-up 30 days out. Follow-up calls are a great opportunity to touch base with customers and cross-sell other products.
Shop Renewal Rates
With an ever-changing insurance marketplace, it is important to shop your customers' policies to ensure they are receiving the best rate. One easy way to accomplish this task is to use raters or companies that already work with multiple carriers. At BondExchange, we have access to over 30 different markets, ensuring that your customers' bonds will always be competitively priced.
Prioritize Rate Changes and Larger Premiums
Sort your renewals based on priority and make sure to follow up on policies with rate changes. Decreases in rate are a great opportunity to touch base with something positive. A rate increase may be negative on the face, but being proactive shows how you add value to the customer. For policies with larger premiums, insureds may need a little nudging before moving forward with a large premium outlay. Make sure to give these customers priority during your follow-up process.
Implement Technology
You should look to implement technology that makes quoting and issuing policies as easy as possible for your customers. If obtaining coverage is a straightforward and simple process, your customers are much more likely to continue working with you.
Simply put, the best way to add value to your customers is to continuously find ways to serve them outside of finding the lowest price. If a customer is only with you because of low prices, then they won't be your customer for very long.
Obtain Referrals
One of the best ways to ensure maximum retention is to obtain referrals. Referred customers have an average retention rate of 25% higher than non-referred customers within the first three years and can be acquired without having to spend money on marketing. A great way to obtain referrals (aside from providing fantastic service to existing customers) is to implement a referral rewards program. Successful referral rewards programs provide incentives to both the referrer (person doing the referral) and the referee (person being referred). However, make sure to consult with a legal expert before instituting any program to ensure your agency is abiding by all applicable state regulations.
The Bottom Line
Improving customer retention can significantly increase the amount of revenue your agency generates. For example, in his 2012 letter to shareholders, Warren Buffett declared that GEICO's intrinsic value increases by $1 billion for every 1% increase in retention. Agencies survive by continually bringing in new business, and often have to spend a considerable amount of time and money to do so. However, agencies that work to secure renewals not only find themselves surviving but thriving as well.
How Can an Insurance Agent Obtain a Surety Bond?
BondExchange makes obtaining a surety bond easy. Simply log in to your account and use our keyword search to find your bond in our database. Don't have a login? Gain access now and let us help you satisfy your customers' needs. Our friendly underwriting staff is available by phone at (800) 438-1162, email, or chat from 7:30 AM to 7:00 PM EST to assist you.
At BondExchange, our 40 years of experience, leading technology, and access to markets ensures that we have the knowledge and resources to provide your clients with fast and friendly service whether obtaining quotes or issuing bonds.
Not an agent? Then let us pair you with one!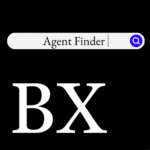 Click the above image to find a BX Agent near you