Become a SuretyPro with Embedded Applications on Your Website
Earlier this year, BondExchange became the first platform to allow you to equip your website with embedded surety bond applications. Through our SuretyPro tool, you can submit bond applications directly on your website (without having to navigate to a new tab and URL), set the application to a specific bond or locale (therefore eliminating the need for your customers to search for a specific bond), and obtain shareable links to these applications that contain your agency's branding.
We've taken things a step further, and are excited to announce that agents can now fully customize all visual elements of their SuretyPro interface. 
This article explains how our upgraded SuretyPro tool works and why it will benefit your agency.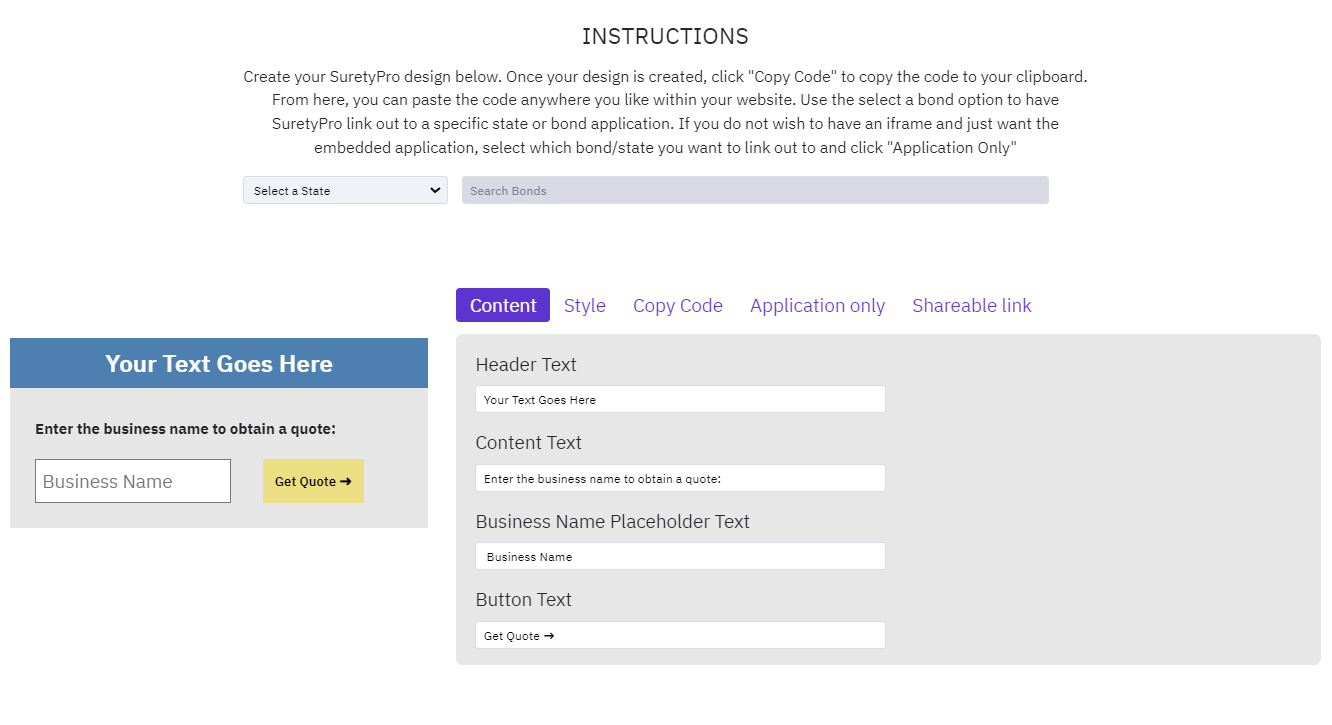 How it Works
As mentioned above, our upgraded SuretyPro tool allows agents to install embedded applications with completely customizable interfaces directly on their websites. Your customers simply need to navigate to your website, enter their business name, and proceed with the application (the application will automatically remember your customer's business name and auto-populate it throughout). Additionally, agents can select the application only (without the customizable interface) or a shareable link that contains their branding.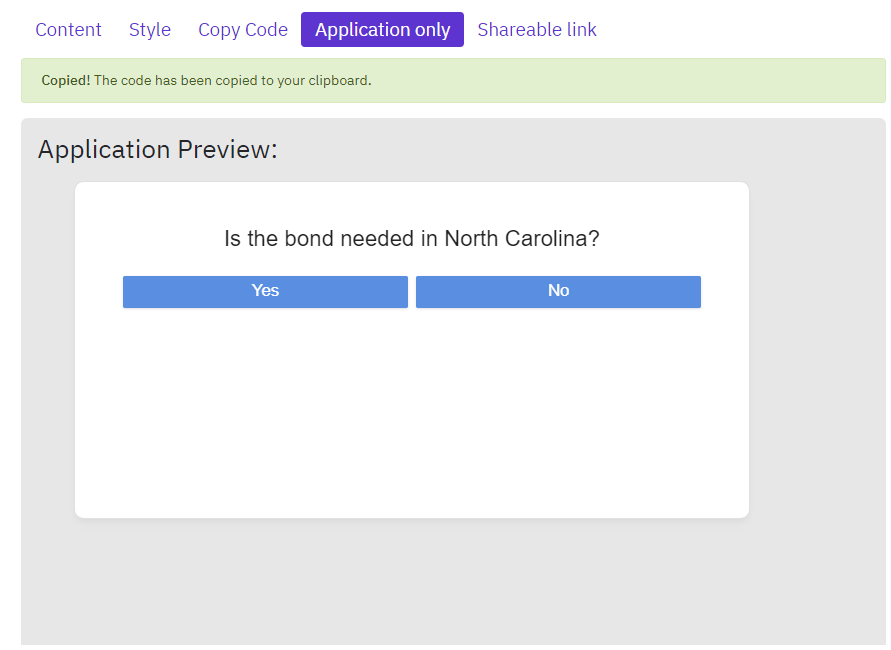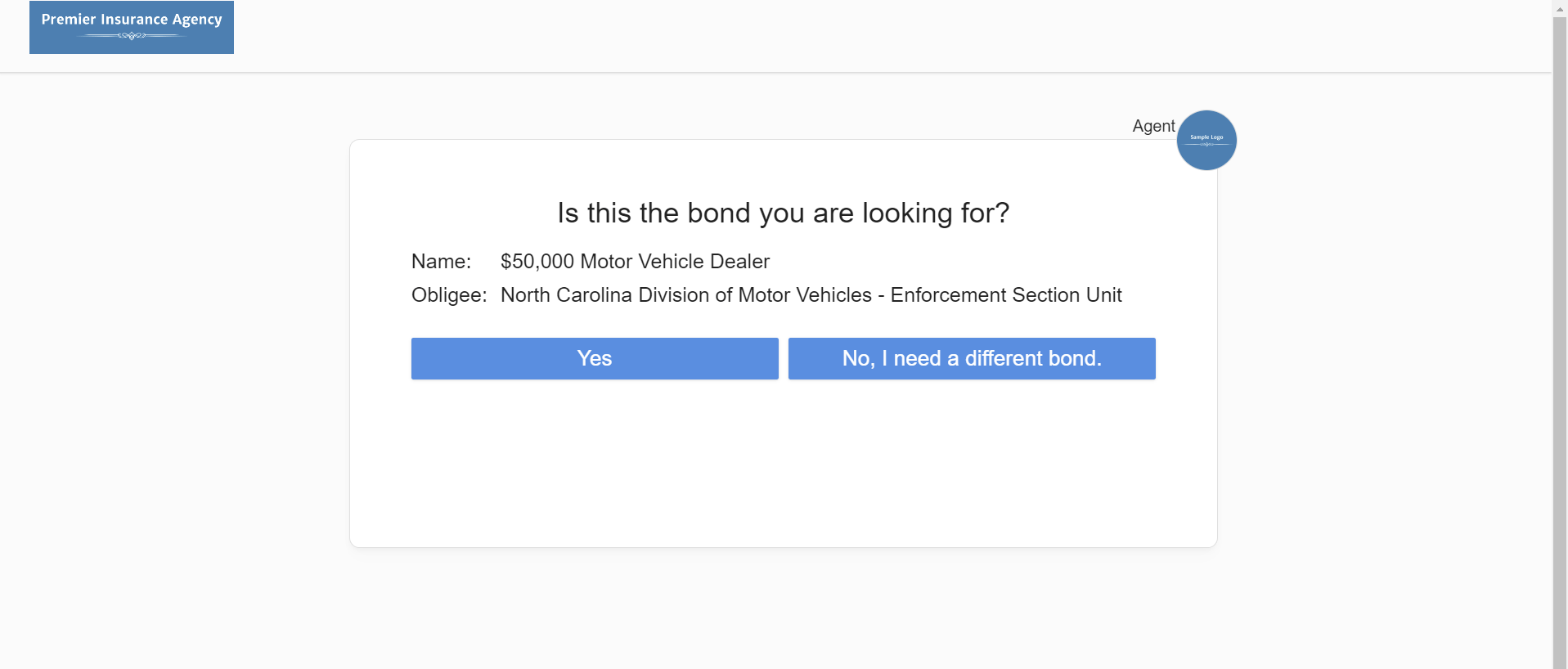 To access SuretyPro, insurance agents simply need to:
Login to their BondExchange account
Click "Edit Profile"
Click "Get SuretyPro"
From here, you fully customize your SuretyPro interface, select the "Application Only" option, and create shareable links.
The customization process was designed with simplicity in mind. Agents do not need their web developers to customize their interface for them (unless they want to) and can complete the entire customization and installation process themselves from start to finish.  
Why it Matters
Very few agents consider surety bonds to be their core line of business. Most agents offer these products to provide value to their customers, and historically, obtaining a surety bond was a process mired with wasted time and arduous application process. SuretyPro eliminates these historical pain points by allowing your customers to easily submit applications directly on your website and obtain instant quotes for the vast majority of their bond submissions. 
The Bottom Line
BondExchange is the ONLY platform that allows agents to install fully customizable embedded applications on their website. If you haven't already, gain access to BondExchange now (it takes seconds), and let us turn surety bonds into a consistently profitable product line for your agency.
We've issued a press release announcing our upgrades to SuretyPro. The press release can be accessed here.