BondExchange Automates Contract Surety
Contract bonds account for the majority of surety bond premiums written, provide agents with significant cross-selling opportunities, and can generate large commission checks. However, obtaining a quote on these bonds has always been mired by the constant back-and-forth needed to collect underwriting information. And while we made it our mission to significantly streamline the quoting process, one lingering question always remained:
Can we automate the quoting process for contract bonds and relieve agents of the outdated processes plaguing the industry?
As it turns out, the answer to that question is an emphatic YES, as all BondExchange agents can now automatically quote contract bonds with limits of up to $1 million. In this article, we explain how our contract app works and break down why it will benefit your agency.
What is it?
Until now, our EasyApp feature only allowed agents to instantly obtain online quotes for commercial surety bonds. We've since expanded EasyApp's capabilities to include contract bonds as well. As such, agents can now complete contract bond applications online and instantly obtain a quote, as opposed to having to coordinate with an underwriter and wait for them to manually review each document. Agents also have the option to send the online application to their customers for completion.
How Does it Work?
To instantly obtain a quote on a contract bond, agents must:
Login

to their account
Click "New Quote"
Select the state the bond is required in and type the class of bond needed (bid, performance/payment, etc.)
From here, the application will lead you through all of the necessary questions for your customer's bond. Bid bonds are always free of charge, can be issued automatically, and provide you with quotes for the subsequent performance/payment bond needed after the contract has been awarded. Performance and payment bonds follow the same application process as bid bonds. A copy of the contract can be uploaded directly into the application and, once reviewed, the bond can be issued seamlessly.
Why it Matters
Our contract app significantly reduces the time and effort it takes to obtain a quote on a contract bond. The necessity for protracted email threads and 30-minute conversations with underwriters is gone, as you and your customers have been empowered with the tools needed to instantly obtain quotes on all contract bonds up to $1 million.
We have issued a press release announcing our contract application. Below is a snippet from the press release.
"BondExchange supercharges its EasyApp with the first fully automated contract surety bond solution…" (Continue Reading)
How Can an Insurance Agent Obtain a Contract Surety Bond?
BondExchange makes obtaining a Contract bond easy. Simply login to your account, select the state the bond is needed in,  and use our keyword search to find the "Contract" bond in our database. Don't have a login? Enroll now and let us help you satisfy your customers' needs. Our friendly underwriting staff is available by phone (800) 438-1162, email or chat from 7:30 AM to 7:00 PM EST to assist you.
At BondExchange, our 40 years of experience, leading technology, and access to markets ensures that we have the knowledge and resources to provide your clients with fast and friendly service whether obtaining quotes or issuing bonds.
Not an agent? Then let us pair you with one!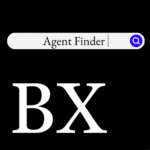 Click the above image to find a BX Agent near you