Fall 2022 Scholarship Winner: Theodore Lin
The BondExchange Scholarship is an essay contest that seeks to help currently enrolled college students and high school seniors pay for their education by awarding one student per semester $1,000 in financial assistance. The Fall 2022 BondExchange Scholarship recipient is Theodore Lin, a student at UMass Amherst studying civil engineering.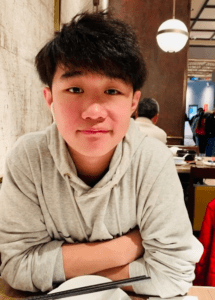 When asked why obtaining a college degree is important to him, Theodore said:
"College is important to me for many reasons, whether it be for the long-term financial gains, job stability in our variability world, preparations for my independence or even the idea of career satisfaction. These many aspects are the missing details and encouragements that go behind the diploma we receive. For me, it isn't all about the degree I aim to obtain, but to instead amass all the experience necessary for the varying challenges in our outside world behind the topics and environment we're in. This is why I feel obtaining a college degree is important to me."
Check out Theodore's essay below:
Prompt
How can insurance agents leverage technology to elevate their agency's success?
Answer
With the transformation in the insurance industry making it easier for insureds to research, find and purchase their desired policies, independent agents now need to adapt to their valued propositions. Traditionally, agents were valued behind their relationship with the clients and the products they find that help protects what matters to them. Now, with shifts towards a technology-enabled direct-to-consumer market, insurance has become more available, forcing marketers and sale strategies to result in a price-competitive marketplace.
Unfortunately, most insurance agents forget to use technology and data analysis to identify other opportunities available, leaving a significant amount of money left to be met. With the use of technology and data, it was said to believe that agents could have increased their sales funnel by 20-30% simply with cross-selling opportunities without current client bases (Pino). With independent agents known to be busy working to provide the best coverage to their clients, finding cross-sell prospects would often lead to a multi-step approach which includes manually running agency management reports and composing individual communications on specific opportunities. All of these minor details are too labor intensive, leading to cross-selling being pushed to the bottom of their to-do-list, to avoid the hurdles and look for easier opportunities. But with technology, this could easily change the game. With it, it could help uncover new opportunities agents might have never been able to see. For example, an agent might determine if there was an opportunity to sell an account under an umbrella policy due to their clients' already separate home and auto coverage. It would be even easier if a policy's estimated replacement cost for a house is less than the current value of the home. Creating a prime opportunity to upsell the estate (Pino).
Not only that, but common chores done by agents could now easily be replaced with the use of technology to help automate these tasks. Meaning insurance agents could now spend more time talking to the insureds, building a relationship between them and communicating their key values. Utilizing agency management systems such as the popular "Applied Epic" or "EZLynch", these highly recommended commercialized tools could help automate the simple and repetitive tasks loathed by nearly every agent. Thus allowing more time to focus on higher-value tasks on-hand.
Whether it be saving time for agents to focus on more important tasks or wanting to use cross-selling as an option during a client meeting, every agency's business should still be aware of the potential sales opportunities provided by these innovative technologies available in our current market. Many are still not aware of the role technology, and especially, data analysis, plays in increasing opportunities to an exponential amount. The right tools could quickly uncover such options and make it easier for one to capitalize upon. With digital solutions not only becoming more available and cheaper to access, it additionally provides the data agents need to then turn into leads, which has now become quicker and more efficient than ever before.
Works Cited Pino, Luis. "How technology can uncover insurance agent opportunities." PropertyCasualty360, 11 March 2021, https://www.propertycasualty360.com/2021/03/11/how-technology-can-uncover-insurance-agent-opportunities/. Accessed 28 July 2022.