Florida Bid Bond Broker
Join thousands of other insurance agents in Florida to get the best rates on bid bonds.
Online Platform for Insurance Agents

Find Bonds Faster with Our Innovative Search Tools

Automate Your Process with 10,000+ Bonds in Our Library

Get Instant Quotes from 30+ Surety Carriers


Bid Bonds in Florida
The construction business inherently carries a high amount of risk due to the performance and payment obligations set forth in construction contracts. Projects fail most often when a contractor does not complete a project or pay their suppliers or subcontractors. In order to ensure this risk doesn't leave injured parties financially liable for the unfinished work or unpaid suppliers and subcontractors, a Federal law known as the Miller Act makes it mandatory for all public works prime contractors in the United States to purchase surety bonds for federal contract work valued over $150,000.
Like many other states, Florida has separate surety bond requirements (often called little Miller Act laws) for public works contracts with state and local government agencies. Under Florida Statute 255.05, state government projects over $100,000 and local government projects over $200,000 require performance and payment bonds from public works contractors.
Prior to entering a bid on a public project, contractors must include a bid bond with their proposal. What is a bid bond? Bid bonds are surety bonds that guarantee that the contractor will be able to provide a payment or performance bond if they win the contract. Bid bond requirements exist so project owners can accept bids with confidence that the low-bidder will produce the surety bond requirement when the contract is signed.
The bond amount required for most bid bonds is between 5-10% of the total bid amount.For example, a $1 million construction contract would have a bid bond amount of between $50,000 and $100,000. Bid bonds do not carry a cost to the contractor, but if awarded the project, the contractor will need to pay between 1-3% of the total contract price for the payment and/or performance bond. The total cost to the construction company can differ depending on a number of factors, such as the contractor's experience and credit rating.
Bid Bond vs Performance Bond: An Important Difference
Surety bonds play an important role in construction contracts. Bid bonds ensure the project owner is only accepting qualified bids, while performance bonds ensure that the project will be performed in accordance with the contract.
As you can see, bid bonds act as a precursor to performance bonds. To define a bid bond, it's a surety bond that is put in place to provide a guarantee that the contractor and the surety insurance company will provide a performance bond if the contractor's bid is accepted. A performance bond is a guarantee that a contractor will not default on the construction contract and that all work will be performed properly. The bonds work hand-in-hand to ensure a project owner is covered from the bid bond process to the completion of the work.
See what other insurance agents are saying about our online platform
These are just some of the cities served by Bondexchange
Jacksonville
Miami
Tampa
Orlando
St. Petersburg
Hialeah
Hialeah
Tallahassee
Port St. Lucie
Fort Lauderdale
Cape Coral
Pembroke Pines
Hollywood
Miramar
Coral Springs
Gainesville
Lehigh Acres
Miami Gardens
Brandon
Clearwater
Palm Bay
Pompano Beach
Clearwater
Palm Bay
Pompano Beach
West Palm Beach
How to Get a Bid Bond
Bid bonds, like other surety bonds, are obtained through an insurance companies and their agents that specialize in providing surety bond insurance. Agents approach bid bond companies and source quotes on behalf of their construction clients before presenting them to their clients for review. BondExchange represents over 30 different surety companies to provide bid bonds for almost any type of construction contract or customer credit profile.
The process of sourcing a bid bond or performance bond can be challenging for insurance agents that don't specialize in surety. Understanding how bid bonds work and the underwriting process enables agents to provide valuable guidance to their construction clients, but it is also beneficial for agents to find skilled partners in sourcing a bid bond, performance bond, or any other construction bond.
Need an Agent
Joseph Wilson


Tampa, Florida

Karla Smith


Tampa, Florida

Jessica Moore


Tampa, Florida

Find an agent who can help you with this Bond

Why Partner with BondExchange for Florida Bid Bonds?
BondExchange has been working with insurance agents for over 40 years, building functional and fast technologies and specialty programs designed to make our agents work more efficiently. We know that most insurance agents do not focus on surety bonds such as bid bonds, so we've created a platform that makes the process simple, fast, and profitable.
Simplifying the Bond Process with the Help of Straightforward Tools
Thanks to the straightforward tools we've designed, BondExchange has simplified the bid bond process. Agents find it easy to quote bonds quickly, deliver those quotes electronically, and issue bonds online. Our online application uses language that's easy to understand for both agents and their end customers. Our system generates quotes instantly after taking just seconds to shop over 30 markets, offering online bond purchases with zero paperwork.
You Deserve Customized, Expert Service
Our agents always come first here at BondExchange. Your name and brand is featured prominently, reinforcing your expertise and professional image with your clients at all times. With our professional underwriting staff, you're always just a step away from the answers you need, whether it's by phone, our website chat, or email. Our friendly, knowledgeable experts stand ready to help you through the bonding process.
Single Entry-Point Solution for Insurance Agents
BondExchange keeps it simple when it comes to providing access to hundreds of different types of bonds and rates from more than 30 different carriers. We offer a single entry-point to shop the entire surety market instantly online, putting your profitability and professional reputation first.
Instant Quotes from 30+ Surety Carriers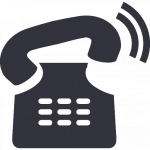 Call 1 (800) 438-1162 Now
to talk to a bond expert
If you're an agent currently working in the State of Florida, we would love to hear from you.