Spring 2023 Scholarship Winner: Polina Burkhard
The BondExchange Scholarship is an essay contest that seeks to help currently enrolled college students and high school seniors pay for their education by awarding one student per semester $1,000 in financial assistance. The Spring 2023 BondExchange Scholarship recipient is Polina Burkhard, a student at Oakdale High School in Maryland hoping to study biology at Mount St. Mary's next fall.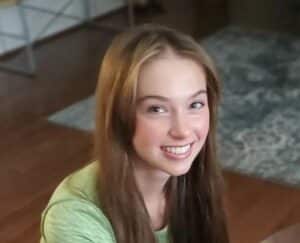 When asked why obtaining a college degree is important to her, Polina said:
"College is important to me because it helps you to succeed in your career, life, athletics, and provides you with knowledge to succeed at the highest levels.  The more knowledge you can obtain, the higher your earning power, the more you'll be able to expand your knowledge and participate in things that you may have been afraid to try without the knowledge and experience of college.  It also provides us with invaluable experience beyond education through our connections, networking, friends, and experience."
Check out Polina's essay below:
Prompt
How can insurance agents leverage technology to elevate their agency's success?
Answer
Many insurance agencies use technology today with IoT devices. From applications to online applications, people are using their smart phones to pull up their insurance cards, check renewal dates, and much more. Chatbots, reporting tools, mobile technologies, and voice recognition algorithms can easily automate many basic human operations. Artificial intelligence, machine learning, and predictive analysis creates efficiencies in claims processing and policy writing processing everything through the ease of a mobile application. Many companies use prepopulated claims forms to automate the process. Traditional companies like insurance agencies have started creating IT frameworks and infrastructures with the latest analytics to improve business growth. Beyond automation of processes, technological innovations can also be used to prevent fraud using data analytics to detect and predict it to prevent claims payouts.
Technology can also be used to monitor renewals, flag cross-sell opportunities, promote the business, and increase revenue. Insurers can take advantage of devices used in smart homes, automobile sensors to track mileage and usage for more policy options, and wearable technologies. This can help in determining rates, mitigating risk, and preventing losses. Lowering rates, billing efficiency, customer service, and specializing insurance policies are all aspects that insurers can automate, cut costs, and increase efficiency in operations. Many innovations in the future will allow customized insurance policies in real-time.
As insurance has grown from automobiles, medical, businesses and home to include cyber insurance against cyber-attacks, pet insurance, behaviors, and much more, technology can be used to increase business into new markets assessing risk and determining rates. This is how cyber insurance developed as companies were increasingly facing attacks like ransomware, business email compromise, traditional attacks, malware, and brand and data loss. When we look at technology, the proliferation of service models for IT, such as software as a service, infrastructure as a service, platform as a service and many more offers easy efficiencies for outdated insurance companies to utilize services at a fraction of the cost. These create IT ecosystems that can be leveraged by anyone.
Lastly, insurers can incentivize better human behaviors for safer or healthier outcomes constantly tracking daily life. This can also have negative consequences if not checked. For instance, insurers may expand into tracking carbon footprints of individual's consumption at the behest of governments under the guise of environmental standards to reduce global warming. This can be done in conjunction with government, finance, technology and other companies that affect daily life as a way to penalize individuals who exceed their carbon footprint. It's always important to make sure there are regulations in place to prevent abuse of technological innovations, but the benefits outweigh the risks if done correctly.