Fidelity Bonds: A Comprehensive Guide
This guide provides information for insurance agents to help their customers obtain Fidelity Bonds
What is a Fidelity Bond?
Fidelity bonds, commonly referred to as employee dishonesty or business services bonds, are a class of surety bonds that provide protection to customers from theft when a business service provider has access to their personal or business property. Fidelity bonds are generally not required by any government entity, but instead by customers looking to hire a business service provider. Fidelity bonds protect a business and/or a third party (customers of the business service provider) from financial harm resulting from employee theft. Generally speaking, fidelity bonds can provide two types of coverage: 1st party coverage and 3rd party coverage. 1st party coverage protects businesses from theft from their employees, while 3rd party coverage protects the business's clients from employee theft while employees are working on the client's premise.
Who May Need to Purchase a Fidelity Bond?
Fidelity bonds are most often required by customers of a business service provider when the service provider has access to their business or personal property. For example, the owners of an office building may require the building's janitorial services company to purchase a fidelity bond before awarding them the contract. If a janitor were to make off with a building tenant's jewelry box, the janitorial company's fidelity bond would provide compensation for the loss.
As mentioned above, fidelity bonds are most often required by private businesses. However, there are some instances where government agencies may require a business to obtain fidelity coverage. Certain financial services companies must obtain a fidelity bond as a prerequisite to obtaining a business license. Although these requirements are rare, it is important to note that not all fidelity bonds are required by private entities.
What Are the Benefits of Fidelity Bond Coverage?
By obtaining fidelity bond coverage, business service providers can help brand themselves as honest and reputable. Oftentimes, businesses will seek to purchase a fidelity bond prior to bidding their services to potential customers. Consumers are acutely aware of the risk of theft when bringing an outside party into their home or work environment, and that risk is only amplified when the service is performed when the consumer is away from the premises. Businesses with fidelity coverage can assuage these fears by assuring their clients that they will not suffer financial losses if theft of property were to occur.
What Information is Collected for a Fidelity Bond Application?
Surety company underwriters will collect and review the following information to determine your customer's eligibility for a fidelity bond:
Business Legal Name and DBA if applicable
Business Address and Phone Number
Contact Phone Number
Owner(s) Name and Address
Total Employee Count
How Much Does a Fidelity Bond Cost?
Fidelity bonds are relatively inexpensive, starting as low as $100 for the minimum coverage. The following rates include 1st and 3rd party fidelity coverage:
| Bond Amount | Premium (Per Year) |
| --- | --- |
| $5,000 | $100 |
| $10,000 | $126 |
| $15,000 | $147 |
| $20,000 | $167 |
| $25,000 | $187 |
| $30,000 | $201 |
| $40,000 | $229 |
| $50,000 | $257 |
| $75,000 | $320 |
| $100,000 | $359 |
Additionally, we can offer 3rd party fidelity coverage for higher limits as referenced below:
| Bond Amount | Premium (Per Year) |
| --- | --- |
| $200,000 | $375 |
| $250,000 | $406 |
| $300,000 | $440 |
| $350,000 | $473 |
| $400,000 | $505 |
| $450,000 | $538 |
| $500,000 | $571 |
| $600,000 | $635 |
| $700,000 | $699 |
| $800,000 | $762 |
| $900,000 | $827 |
| $1,000,000 | $887 |
* Rates may vary by state and are based on 5 or fewer employees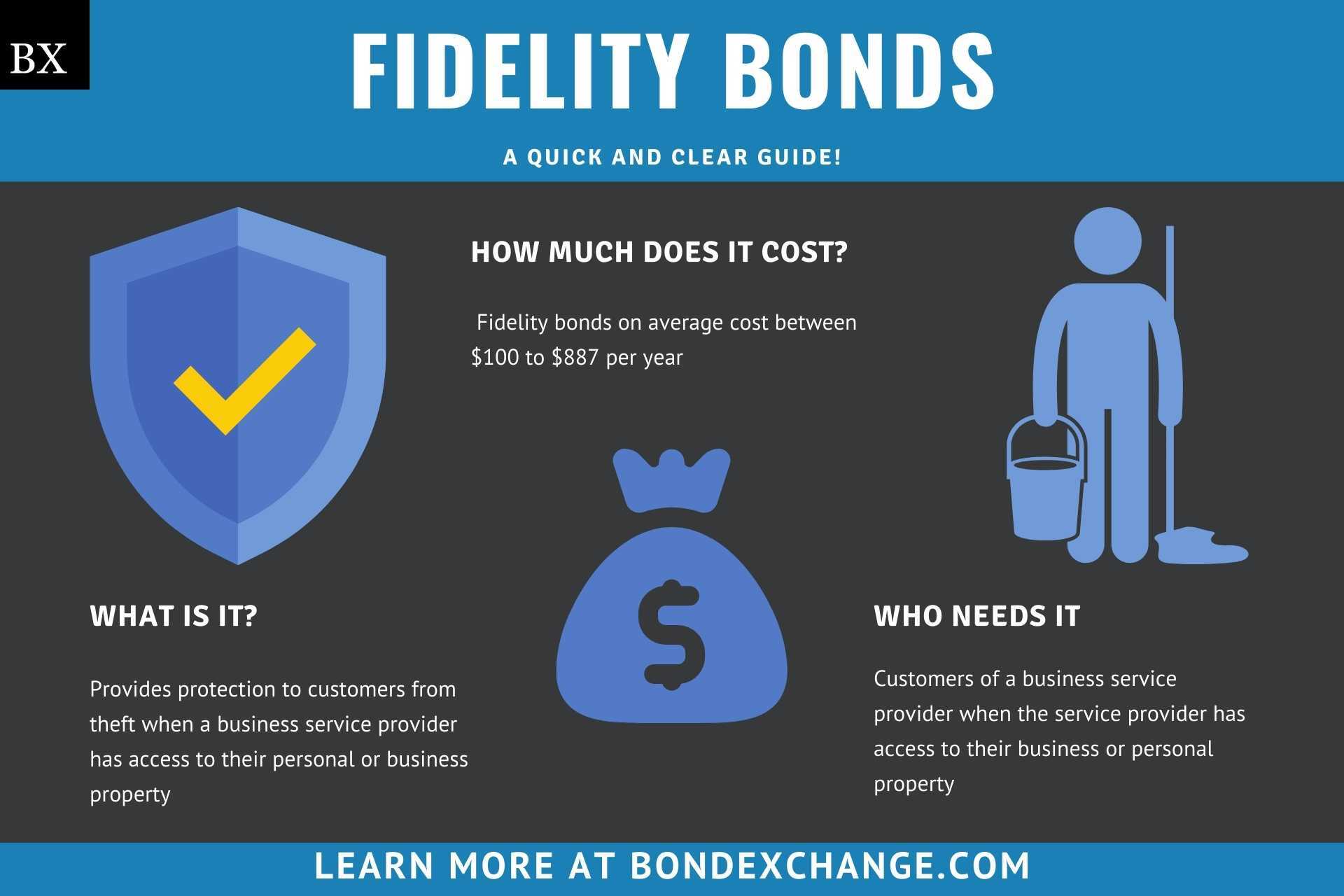 Is a Credit Check Required to Purchase a Fidelity Bond?
No, fidelity bonds are considered relatively low risk, so the same rate is offered to all bond applicants regardless of their credit score.
What Can Businesses Do to Avoid Bond Claims?
To avoid claims on a Fidelity Bond, businesses and their employees must not steal the personal or business property of their clients. Additionally, businesses should ensure they have proper controls in place to help prevent theft from occurring. Below are controls businesses can implement to avoid theft from occurring:
Require countersignatures on checks over a set limit
Segregate banking duties (account reconciliation, check signing, deposits) amongst different employees
Perform background checks on all employees
How Can an Insurance Agent Obtain a Fidelity Bond?

BondExchange makes obtaining a Fidelity Bond easy. Simply login to your account and use our keyword search to find the "fidelity" bond in our database. Don't have a login? Enroll now and let us help you satisfy your customers' needs. Our friendly underwriting staff is available by phone (800) 438-1162, email or chat from 7:30 AM to 7:00 PM EST to assist you.
At BondExchange, our 40 years of experience, leading technology, and access to markets ensures that we have the knowledge and resources to provide your clients with fast and friendly service whether obtaining quotes or issuing bonds.
Not an agent? Then let us pair you with one!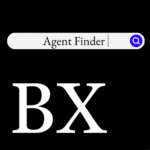 Click the above image to find a BX Agent near you