BondExchange Automates Probate Bond Applications
Settling the estate of a recently deceased loved one or assuming responsibility over the health and finances of another person can be daunting tasks for your customers. In addition to dealing with the grief associated with their loss, they must go through the probate process, which often requires purchasing a probate surety bond.
The traditional process for obtaining a probate bond can be complicated and typically involves multiple paper applications and lengthy back-and-forths with underwriters.
We've broken the mold and are excited to announce the launch of the first intuitive online probate bond application, which allows you and your customers to complete the entire process in minutes.
What is it?
Our new probate bond application handles all types of probate scenarios in one intuitive process and provides instant quotes for most situations. Even if this is the first time you've encountered a probate bond, you can lean on our expertise and technology to deliver for your customers.
How Does it Work?
To submit a probate bond application with BondExchange, simply follow the below steps:
Click "New Quote"
From here, follow the on-screen prompts to submit an application. Our application helps determine the specific type of probate bond your customer needs, collects all the information required to quote, allows you and your customers to upload all relevant court documents, and can provide automatic quotes in most cases. You can also email the online application to your customers and have them fill it out themselves.
The Bottom Line
The primary role of an insurance agent is to help their customers prepare for and respond to life's unexpected challenges, and dealing with the loss of a loved one is one of the most difficult challenges your customers can face. With this in mind, we created our online probate bond application to eliminate the stress of obtaining a bond and make the probate process easier for you and your customers.
How Can an Insurance Agent Obtain a Probate Surety Bond?
BondExchange makes obtaining a Probate bond easy. Simply log in to your account and use our keyword search to find the "Probate" bond in our database. Don't have a login? Enroll now and let us help you satisfy your customers' needs. Our friendly underwriting staff is available by phone at (800) 438-1162, email, or chat from 7:30 AM to 7:00 PM EST to assist you.
At BondExchange, our 40 years of experience, leading technology, and access to markets ensures that we have the knowledge and resources to provide your clients with fast and friendly service whether obtaining quotes or issuing bonds.
Not an agent? Then let us pair you with one!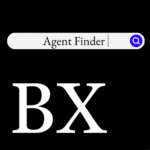 Click the above image to find a BX Agent near you