Understanding Probate Bonds: A Guide for Insurance Agents
October 30th, 2020
A Probate bond is a type of surety bond required by a court to ensure estate assets will be managed and distributed properly by a court-appointed fiduciary. Most typically, insureds needing these bonds are family members or trusted friends of a person who has recently passed away.
As an insurance agent, your knowledge and expertise during this difficult time can help to alleviate stress for your customers. This comprehensive guide provides insurance agents with the tools to help their customers secure a probate bond.
What is a Probate Bond?
A Probate bond protects the beneficiaries of an estate from financial harm if the fiduciary of the estate (your customer) breaches their fiduciary duties. A fiduciary is a person that puts the interests of someone else, in this case, the beneficiaries of the estate, ahead of their own. Probate bonds are required by a probate court as a prerequisite to an individual assuming the fiduciary role over an estate's assets.
A Probate bond can be required for two primary types of estates – (1) Estate of a Deceased Person, or (2) Estate of a Minor or Incompetent Person. Below are the types of probate bonds associated with each situation:
A Probate Bond for a Deceased Person
Administrator – Required for fiduciary handling the affairs of an individual who has passed away without a will
Executor – Required for a fiduciary who has been designated in the will as the executor for an individual who has passed away
A Probate Bond for a Minor or Incompetent Person
Guardianship – Required for a fiduciary who administers the estate of a ward – a minor OR an individual deemed legally incompetent. The fiduciary may also make health-related decisions for the ward
Conservatorship – Required for a fiduciary who administers the estate of a ward. Unlike guardians, conservators are only responsible for financial decisions rather than the health and well-being of the ward.
What Information is Needed for a Probate Bond Application?
To get started, you will first need to determine the type of bond your customer needs. Our prior blog on what questions to ask can be helpful, but for probate bonds, we suggest the following:
General Questions for All Applicants
What is the Probate Bond Amount?
The bond amount will be set by the probate judge. The judge determines the amount based on a valuation of the estate assets with some additional cushion, especially for non-liquid assets like real estate.
If the customer is unsure of the amount, they should contact the attorney or the court to clarify before applying. In general, probate bonds for administrators or executors in amounts of $100,000 or less will be issued regardless of your customer's credit situation.
For larger bonds and guardian/conservator bonds, your customer's credit will be an important factor in determining eligibility.
Is an Attorney Involved?
Underwriters will favorably view applicants that have an attorney to assist in distributing the estate assets.
Does the Estate Include an Ongoing Business or Illiquid Assets?
Estates with uncommon assets like a business or other illiquid assets may need help from third parties to manage and distribute the assets.
Underwriters will want an explanation of how the business will continue to operate or if it will be sold.  If the business is to be sold, an attorney's involvement will help with navigating the process of the sale.
Is the Estate for a Deceased Person, a Minor, or an Incompetent Person?
This question will help to determine the bond type and any follow-up questions that will be needed on the application. Skip down to the appropriate section for the follow-up questions based on the bond type.
Questions for the Estate of a Deceased Person
What is your Relationship with the Decedent?
Family members are usually designated as administrators or executors of an estate. For non-family members, agents should determine (1) why their client has been asked to be the fiduciary, and (2) if they have any financial interest in the estate.
Are There Any Disputes Among the Heirs of the Estate?
Disputes amongst the heirs are a red flag for most underwriters. If there is a dispute, agents should gather as much detail regarding the dispute and provide this detail to the surety company.
Questions for the Estate of a Minor or Incompetent ("Ward")
What is the Health Condition of the Ward?
For wards with health conditions, the underwriter will need to determine if your client is capable of providing the necessary health care for the well-being of the ward.
Where Does the Ward Reside?
If the ward does not live with your client, the underwriter will want to know why your client is not the caretaker of the ward.
How Old is the Ward?
Probate bonds will be required as long as the ward is a minor or, in the case of an incompetent until the ward is deceased. The age of the ward and their health condition will help an underwriter determine how long the bond will be needed.
In general, bonds for young minors or incompetents will be considered riskier due to the longer-term required on the bond.
How Much Do Probate Bonds Cost?
Surety companies typically determine the premium rate for probate bonds based on a tiered structure. As a result, larger bond amounts will be charged a lower premium rate than smaller bonds.
The following table illustrates the pricing structure for probate bonds:
Sample $1,500,000 Probate Bond Cost
| Bond Amount | Premium Rate | Total Bond Cost |
| --- | --- | --- |
| First $20,000 | 0.75% | $150 |
| Next $40,000 | 0.60% | $240 |
| Next $140,000 | 0.50% | $700 |
| Next $300,000 | 0.375% | $1,125 |
| Next $1,000,000 | 0.25% | $2,500 |
| | | Total cost of $4,715 |
How Can an Insurance Agent Obtain a Probate Bond?
BondExchange makes obtaining a probate bond easy. Simply login to your account and use our keyword search to find the "probate" bond in our database. Don't have a login? Enroll now and let us help you satisfy your customers' needs. Our friendly underwriting staff is available by phone (800) 438-1162, email, or chat from 7:30 AM to 7:00 PM EST to assist you.
Not an agent? Then let us pair you with one!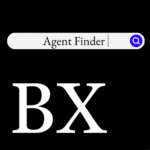 Click the above image to find a BX Agent near you
How Can Insurance Agents Find Probate Customers?
We suggest networking with local probate attorneys to establish referral arrangements. Probate attorneys help customers with everything from the preparation of wills and trusts, to administering and distributing estate assets. Attorneys are often the first to know about the probate bond need, and a trusted insurance partnership can be beneficial to all parties.
Further, agents with a life insurance book of business will be working with their clients' beneficiaries to settle life claims. These same beneficiaries are the most likely persons to be appointed as the administrator or executor of the will.