Florida Surety Bond Broker
Join thousands of other insurance agents in Florida to get the best rates on surety bonds.
Online Platform for Insurance Agents

Find Bonds Faster with Our Innovative Search Tools

Automate Your Process with 10,000+ Bonds in Our Library

Get Instant Quotes from 30+ Surety Carriers


Florida Motor Vehicle Dealer Bonds: A Comprehensive Guide
This guide provides information for new and pre-owned car dealership owners on Florida Motor Vehicle Dealer bonds.
At a glance:
Average cost:

 $188-$2,250 per year

Bond coverage:

$25,000

Who:

Required for all new and used car dealership owners selling automobiles, RVs, and/or motorcycles in order to activate their license in the State of Florida

Purpose:

To ensure the public will be compensated for any damages caused by the dealership for failure to comply with the provisions of licensing laws. Examples of violations that would trigger a payout include a dealer failing to provide a valid title, rolling back the odometer, or failing to disclose that a vehicle has been used for commercial use.
Background
Florida state law Statute 320.27 was enacted as an effort to reform unscrupulous practices in the buying and selling of automobiles. The statute mandates that no business shall engage in the selling of motor vehicles without first obtaining the proper license.  As part of the eligibility to obtain licensure, motor vehicle dealership owners must purchase and file a $25,000 surety bond with the State of Florida.
In Florida, a motor vehicle dealership is any business that engages in selling, buying, repairing, servicing, or dealing motor vehicles, or an individual that sells three or motor vehicles within a 12-month period. The specific language within the statute is:
"Motor vehicle dealer" means any person engaged in the business of buying, selling, or dealing in motor vehicles or offering or displaying motor vehicles for sale at wholesale or retail, or who may service and repair motor vehicles pursuant to an agreement as defined in s. 320.60(1). " The 2018 Florida Statutes, 320.27
The law exempts certain individuals and circumstances (more on this topic coming up).
Applying for a 'Motor Vehicle Dealer License' in Florida
Getting a motor vehicle dealer license in Florida typically takes a couple of weeks. Below is a checklist of requirements the dealership owner must provide as part of the application process:
Dealership license application and an initial application fee of $300 (annual renewal fees are currently $75).

Proof of garage liability insurance policy or general liability policy, AND

Commercial automobile policy totaling a minimum of $25,000 coverage that includes property damage and bodily injury and a minimum of $10,000 personal injury coverage.

Electronic (Livescan) fingerprints taken for each owner/officer of the dealership from an approved

vendor

of the Department of Law Enforcement (applicant will bear the costs of this requirement in addition to the application fees).
The State of Florida may issue a temporary dealer license to the applicant, but can revoke the license pending results of the fingerprint investigation or if it is determined the information in the application is invalid or inaccurately represented.
In addition, Florida dealer applicants must also file a $25,000 bond or irrevocable letter of credit with the State of Florida Department of Highway Safety & Motor Vehicles (DMV) to complete their license requirements. This security is the financial investment that protects the 'Obligee' (see more on the role of the Obligee below) and the dealership's customers in the event of a substantial business violation.
Surety Bonds Provide Proof of Security
Surety bonds are the most common type of proof of security.
Dealership license applicants and insurance companies each play a role in obtaining a surety bond. Florida car dealers must work with a Florida insurance company authorized to issue surety bonds. The issuing insurance company is referred to as the 'surety company' or 'bond company.'
In legal terms, the motor vehicle dealer applying for the bond is called the Principal. The surety company is referred to as the Obligor, while the State of Florida State Department of Highway Safety & Motor Vehicles is called the Obligee.
The Surety ("Obligor") provides a guarantee to the DMV ("Obligee") that the Principal ("Dealership") will provide payment to the DMV (usually for failure to pay title or registration fees), customers, and vendors in the event of financial damages as a result of violating dealership licensing laws, up to the amount indicated on the bond form.
It is also the bond company's responsibility to receive claims from the public and determine their validity. Claims that are deemed to be valid, based on the bond form and related statutes, must be paid or reimbursed by the Principal. Failure to do so can result in having the dealership license revoked indefinitely.
What Types of Dealerships Are Required to Obtain a Surety Bond in Florida?
In the State of Florida, dealerships that are classified as one of the following must obtain a dealer license to operate, which also means they are required to purchase a surety bond:
Franchised motor vehicle dealer

, which includes any person who engages in buying, selling, servicing, repairing, or dealing in motor vehicles, as outlined in s.

320.60

(1).

Wholesale motor vehicle dealer

, which includes any person whose business is to buy, sell, or deal motor vehicles exclusively at auction or at wholesale.

Independent motor vehicle dealer

, which includes any person other than a wholesale or franchised motor vehicle dealer who engages in buying, selling, servicing, repairing, or dealing in motor vehicles.

Motor vehicle auction

, where individuals sell vehicles to buyers that are licensed motor vehicle dealers.

Salvage motor vehicle dealer

, which includes individuals that acquire wrecked or salvaged vehicles with the intent to sell them for parts.
What Surety Bonds Are Required for Car Dealerships in Florida?
Dealerships specializing in new or used/pre-owned automobiles are required to purchase and file a $25,000 Auto Dealer Bond. The surety bond is a requirement for dealerships to obtain their license to operate.
What Liabilities Are Covered Under Florida Motor Vehicle Dealer Bonds?
The surety bond is intended to build business and consumer trust with the dealership in that the business will act in accordance with the law and prevent potential mishandling or misleading transactions, including the following:
Misrepresentation or misleading information regarding the financing or sale of a vehicle.

Failure to provide an accurate odometer disclosure.

Refusal to comply with the responsibility of a manufacturer-issued motor vehicle warranty that isn't at the direction of the manufacturer, distributor, or importer.

Representing a demonstrator vehicle as a new vehicle without disclosing in writing that it was a demonstrator vehicle.

Failure to comply with the transfer of a title.

Representing a vehicle as new if it cannot be titled to the buyer using the manufacturer statement of origin.

Require a buyer to finance their vehicle through a specific financial institution.
Without a surety bond, consumers that fall victim to any of the above could have little opportunity to claim restitution. Dealerships are not authorized to operate without the proper surety bond and licensure, and violation of any of the above can result in a revocation of their license.
You should note that claims made against the bond can only be covered up to the value of the bond ($25,000). This penal sum is an aggregate limit, regardless of the number of claims made against the bond, so the surety bond will only pay a total of $25,000.
What Bond Amount Do I Need to Purchase?
In the State of Florida, motor vehicle dealer bonds are issued in the amount of $25,000. You must purchase a surety bond from an insurance company that is licensed to do business as a surety company in the State of Florida.
One thing worth noting is that if claims are paid against the bond, the surety company must notify the State of Florida Department of Highway Safety & Motor Vehicles in writing regarding the claim and the amount paid. If the bond were to be revoked by the surety company for any reason, the surety company must also notify the department that the bond has been canceled and provide a reason for the cancellation.
How Much Do Florida Motor Vehicle Dealer Bonds Cost?
A motor vehicle dealer bond for a used car dealership can cost anywhere from $188 up to $2,250, while a bond for a new or franchised dealership can cost from $190 up to $1,000.
The actual cost of a motor vehicle dealer bond in Florida depends on a variety of factors.
Surety companies will perform a credit check to help determine your bond cost. The higher your credit score, the lower the cost of the surety bond.
The chart below offers a quick reference of bond costs, depending on personal credit score:

$25,000 Florida Auto Dealer Bond Cost
| Credit Score* | Bond Cost (1 year) |
| --- | --- |
| 699+ | $188 |
| 680 – 698 | $220 |
| 650 – 679 | $250 |
| 630 – 649 | $500 |
| 625 – 629 | $750 |
| 575 – 624 | $1,000 |
| 550 – 574 | $1,875 |
| 500 – 549 | $2,250 |
*The credit score ranges do not include other factors that may result in a change to the annual premium offered to dealers, including but not limited to, years of experience and underlying credit factors contained within the business owner's credit report.
Other factors that affect the bond cost include your previous license history, the experience of the dealership owner, and the surety company itself.
Just like shopping for insurance, it's in your best interest to compare bonds offered by different surety companies to find the best rate. A slight difference in percentages could translate into hundreds of dollars per year. As always buyer beware! Some surety companies and agents charge fees in addition to the premium rate for things like cancellation and reinstatement and may also not return unearned premium for canceled bonds under certain circumstances.
Are There Exemptions to Florida Motor Vehicle Dealer Bonds?
There are few exemptions to the motor vehicle dealer bond requirement. Per Florida Statute 320.27 Section 5, the term 'motor vehicle dealer' does not apply to the following individuals or circumstances:
Those who dispose of a vehicle that was acquired for personal or business use.

Those in the business of manufacturing, selling or displaying for sale no more than 25 trailers in a 12-month period.

Trustees, guardians, executors, or other appointees acting under the judgment of a court.

Financial companies that acquire motor vehicles as part of doing business (e.g. a repossession).

Motor vehicle leasing or rental companies that sell motor vehicles to dealers.
How Can Motor Vehicle Dealership Owners Choose an Auto Dealer Bond Issuer?
There are hundreds of surety bond issuers in the state of Florida, but just because a company can issue an auto dealer bond doesn't mean it's the best choice for you. Underwriting requirements and rates can vary between issuers, so it's important to consider the whole picture instead of availability alone.
The U.S. Treasury offers an excellent resource on certified surety bond companies that have been properly vetted and qualify for federal contracts.
Also, the National Association of Surety Bond Producers (NASBP) can help you find and compare providers. Surety bond companies can join this trade organization and must go through a vetting procedure to ensure that all members meet and maintain high-quality standards.
Another resource is the Bureau of the Fiscal Service, which maintains a list of state insurance departments that provide licenses to surety providers.
AM Best is a third-party, non-biased rating organization that rates and vets insurance companies. They use a strict methodology to determine a surety company's financial power and creditworthiness.
Also, you can check with the insurance company that provides insurance for your business to see if they can issue surety bonds. You do not have to get your insurance and surety bond from the same provider, but it can give you a place to start your search and save time.
How Insurance Agencies Can Help Florida Auto Dealerships with Surety Bonds
Though you're not required to purchase Florida motor vehicle dealer bonds through insurance agencies, they can be excellent resources as you navigate the surety bond process.
Insurance agencies can help you understand the various types of bonds and what documentation you need to acquire the bond. A good agent can shop for the best rate using a single application saving you time and money.
Partnering with a reliable insurance agency can take much of the guesswork out of the bonding process and make it smoother and less stressful. As an added bonus, you're likely to get the best possible rate by partnering with an agency company experienced in auto dealer bonds.
You May Also Be Interested In:
U.S. Treasury Surety Bond Providers
National Association of Surety Bond Producers
Bureau of Fiscal Services Surety Bonds
Agricultural Surety Bonds Florida
Construction License Bonds Florida
Lottery Retailer Bonds Florida
See what other insurance agents are saying about our online platform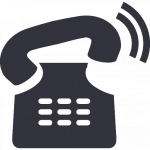 Call 1 (800) 438-1162 Now
to talk to a bond expert
If you're an agent currently working in the State of Florida, we would love to hear from you.