Free Utility Deposit Bond eBook
We have compiled a free Utility Deposit bond eBook containing the surety bond requirements for customers seeking to purchase a surety bond to activate utility services.
In this eBook, insurance agents will learn:
The bond requirements for utility customers
Who can purchase a Utility Deposit bond
How to obtain a Utility Deposit bond for your customer
Premium rates and underwriting for Utility Deposit bonds
The application process for obtaining a Utility Deposit bond
How to file a Utility Deposit bond
How to avoid claims made against the bond
This eBook is completely free, and we encourage insurance agents to utilize the contents contained throughout the eBook to better assist their customers in obtaining a Utility Deposit bond. Insurance agents can download our free eBook below:
Which States Have Utility Companies that Allow Utility Deposit Bonds?
The following states and DC have utility companies that allow customers to purchase a surety bond instead of depositing cash:
​
How Can an Insurance Agent Obtain a Utility Deposit Surety Bond?
BondExchange makes obtaining a Utility Deposit bond easy. Simply login to your account, select the state the bond is needed in, and use our keyword search to find the "auto dealer" bond in our database. Don't have a login? Enroll now and let us help you satisfy your customers' needs. Our friendly underwriting staff is available by phone (800) 438-1162, email or chat from 7:30 AM to 7:00 PM EST to assist you.
At BondExchange, our 40 years of experience, leading technology, and access to markets ensures that we have the knowledge and resources to provide your clients with fast and friendly service whether obtaining quotes or issuing bonds.
Not an agent? Then let us pair you with one!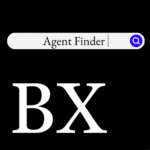 Click the above image to find a BX Agent near you