October 9th, 2020
Insurance Agent vs Broker: Do You Need a Surety Bond?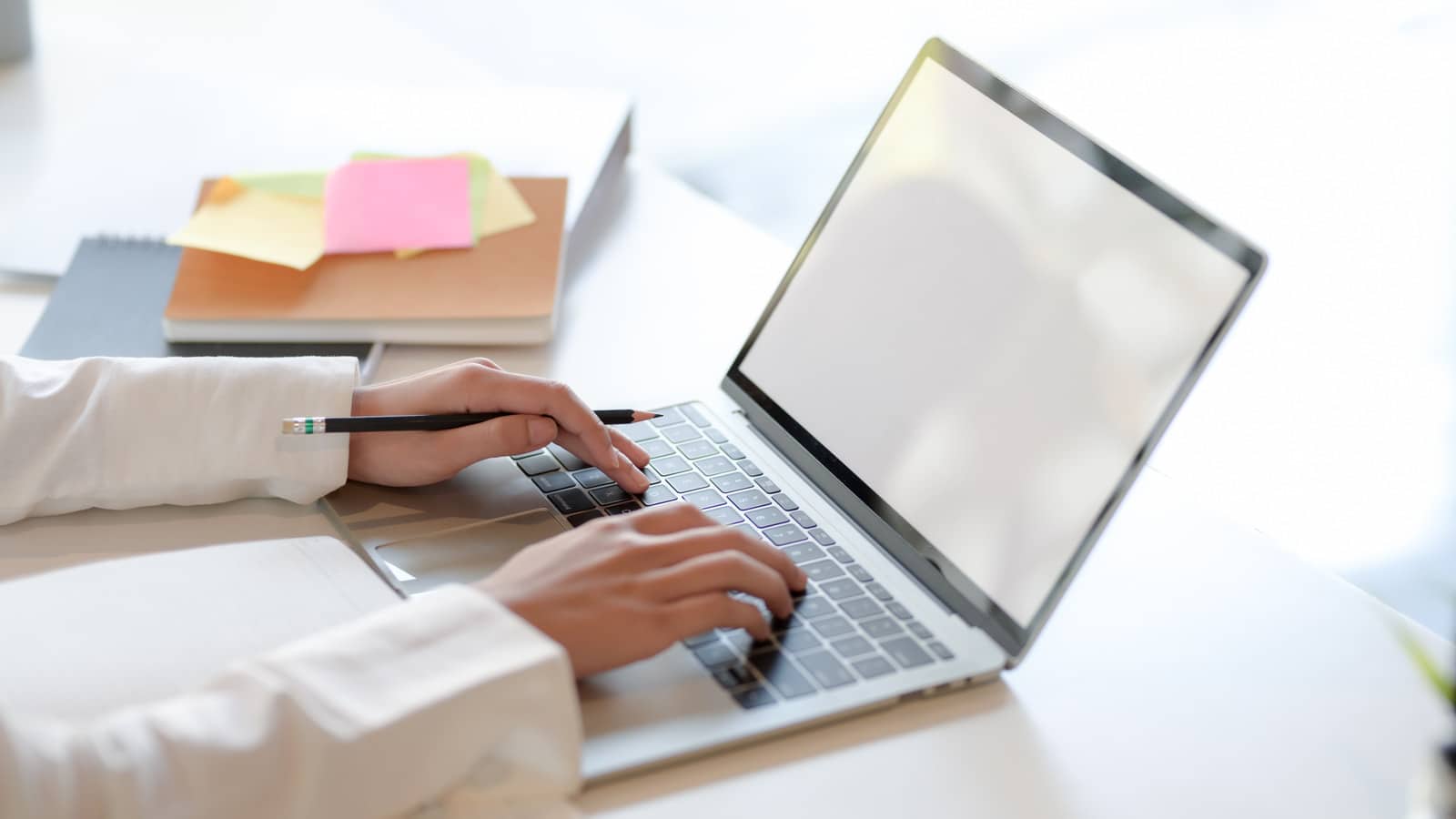 If you've read any of our previous articles, you should have a general understanding of surety bonds and the selling opportunities they offer insurance agents. But did you know that insurance agents may need to purchase a surety bond for their own business or agents? Agents who act in the capacity of a broker are required to obtain a surety bond in most states. That being said, the terms "broker" and "agent" are often confused. In this article we will explain the differences between an insurance agent and a broker, and fill you in on when a surety bond is required.
What is The Difference Between an Insurance Agent and an Insurance Broker?
Insurance agents and brokers share the same end goal, which is to provide consumers with insurance coverage. Both are licensed insurance producers and generate revenue through commission payments. Where they differ is in who they represent and who signs their commission check.
Agents represent insurance carriers, are appointed with the insurance company writing the business, and are paid commission directly by the insurance company.
Brokers represent their customer, issue coverage through a third party intermediary (i.e. wholesalers and MGAs), and are paid by the intermediary as opposed to the insurance carrier.
Are You Considered a Broker?
In many cases, licensed insurance professionals act in both the capacity of an agent and a broker. If you utilize any MGAs or wholesalers (like BondExchange), you are considered a broker and will likely need a surety bond for you or your agency.
Most independent agents that provide a variety of coverage types will sometimes act as a broker, especially when dealing with non-core specialty product lines. Whether sometimes or always, if you act as a broker, regulators will consider you a broker for the purposes of licensing and bond requirements.
What is an Insurance Broker Bond?
An insurance broker bond is a surety bond usually required by state insurance departments that protects a consumer from financial harm resulting from illegal acts committed by the insurance broker.
The specific actions that could constitute a bond claim will vary by state, but the general rule of thumb is that fraudulent and deceptive actions committed by an insurance broker that are not covered by E&O policies could result in claims made against the insurance broker bond.
What Other Bonds Might an Insurance Agent Need?
In addition to the aforementioned broker bond, your agency may need licenses or bonds for other types of business activities or insurance products. The most common examples of insurance-related licenses that may need a bond are listed below:
Surplus Lines Brokers
Public/Independent Adjusters
Managing General Agents
Automobile Insurance Fund Producers
Regulators in all but a handful of states require bonds for certain insurance-related licenses or activities. We've created an easy to read list for every state which can viewed or downloaded below: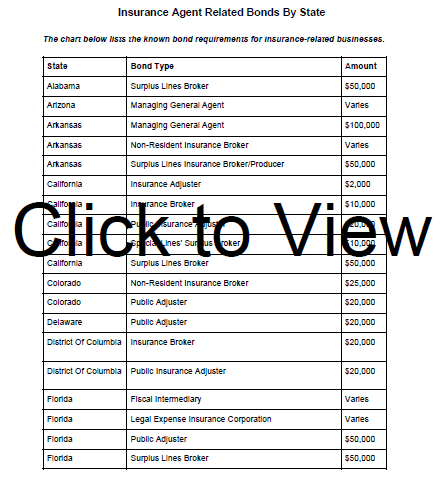 How Can Agents Get a Broker Bond?
BondExchange makes obtaining an Insurance Broker Bond easy. We have secured special rates in many states for BondExchange agents. Simply login to your account and use our keyword search to find the "insurance" bond in our database. Don't have a login? Enroll now and let us help you satisfy your customers' needs. If you have questions, give us a call at (800) 438-1162 and we'll walk you through it.