New BX Tool Allows Agents to Rider Surety Bonds Online

August 8, 2022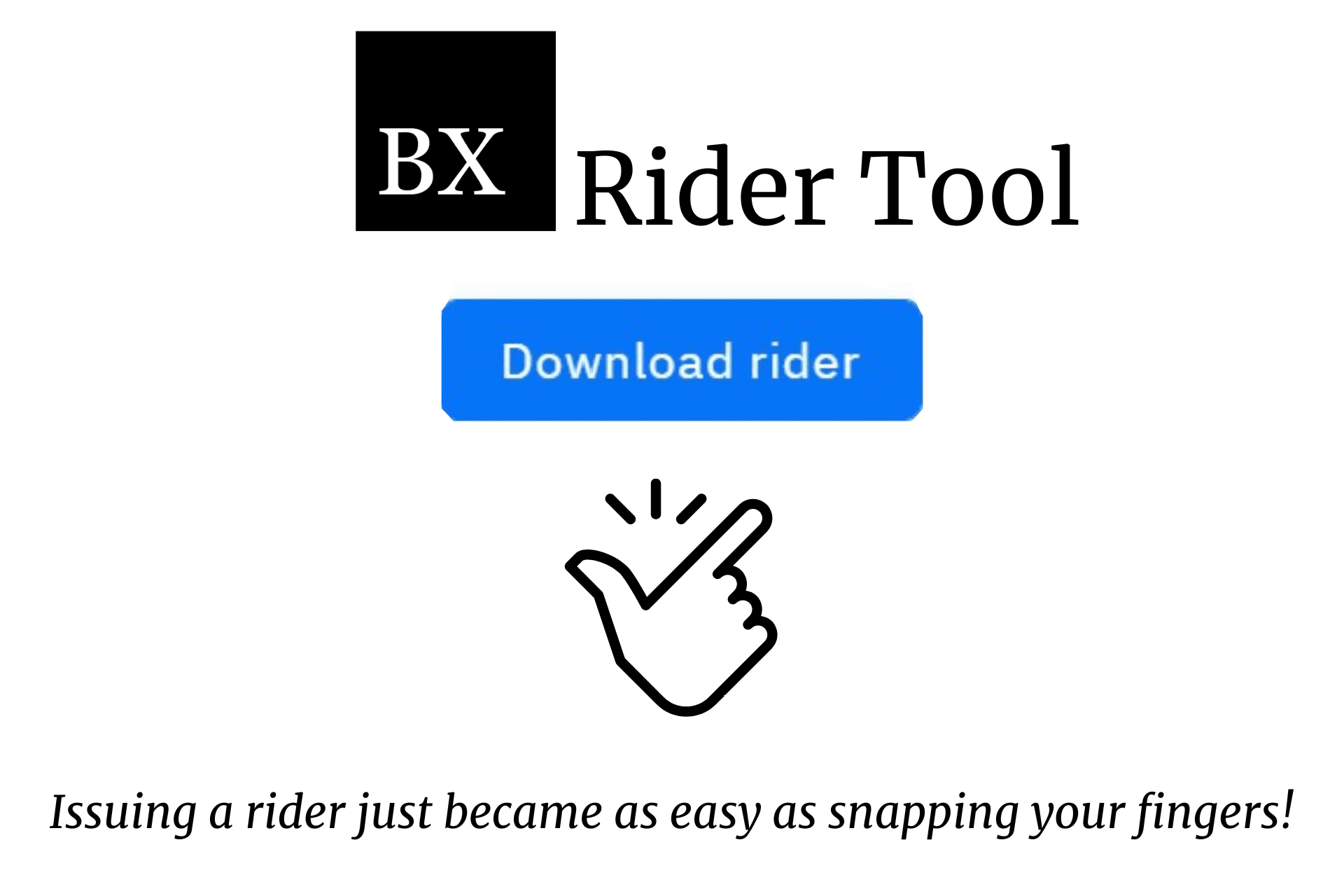 Mid-term changes to surety bonds have long been a cumbersome and unprofitable affair for insurance agents. Whether your customer needs their business name or address changed on their bond or they need to change their bond's term, the process of issuing a rider has historically required a frustrating back and forth with the carrier.
In yet another enhancement to its leading surety bond system, BondExchange empowers agents to issue riders online in seconds, even those that change the premium on the bond!
BX Rider Tool
We've upgraded our system to allow all BondExchange agents to issue riders online. Previously agents had to contact BondExchange and request a rider to change information on their customers' bonds. This upgrade will reduce the time it takes your customers to obtain a rider.
How Does it Work?
To access the instant rider tool, simply follow the steps outlined below.
Step 1: Log into your account
Step 2: Click on "Quote / Bond History"
Step 3: Find the bond you need changed and then click the "View" button next to it
Step 4: Click on the "Edit Bond" button
Step 5: Input the new information and then click "Update Bond"
Our system will automatically generate a rider with your changes.
Even when you need to increase a bond's limit or extend its term, the BX rider tool will automatically calculate the additional premium required and collect it in one easy online process.
The Bottom Line
Obtaining a rider through BX just became a whole lot easier. Gone are the days of having to email in your agency's rider requests, wait for the carrier to get back to you, pull the client's file again and update all of the records. Get it done in one easy, online shot.
How Can an Insurance Agent Obtain a Surety Bond?

BondExchange makes obtaining a surety bond easy. Simply login to your account and use our keyword search to find your bond in our database. Don't have a login? Enroll now and let us help you satisfy your customers' needs. Our friendly underwriting staff is available by phone (800) 438-1162, email or chat from 7:30 AM to 7:00 PM EST to assist you.
At BondExchange, our 40 years of experience, leading technology, and access to markets ensures that we have the knowledge and resources to provide your clients with fast and friendly service whether obtaining quotes or issuing bonds.