Quote Bonds on Your Website with SuretyPro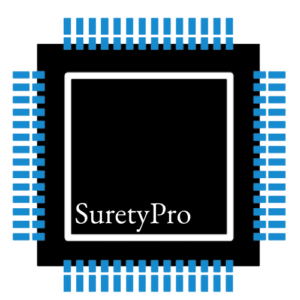 What if you could power your agency's website with all of BondExchange's capabilities? With SuretyPro, this is now a reality. In this article, we explain what SuretyPro is, how it works, and why using it will instantly cement your agency's reputation as a bona fide surety pro.
What is SuretyPro?

SuretyPro is a tool that allows your customers to quote bonds through BondExchange, directly on your website. You now can install a customizable button on your site where your customers can submit a surety bond application directly through your BondExchange agent profile. Your customers simply need to click on your site's button and submit an application; we'll handle the rest.

How Does it Work?

You can install SuretyPro on your website by completing the following steps:

Step 1 – Sign in to your BondExchange account

Step 2 – Click "Edit Your Profile"

Step 3 – Click the "Get SuretyPro" button

Step 4 – Pick your favorite version, copy the HTML code provided, and paste it into your website

Why is it Important?

You can now equip your website with all of the tools that have made BondExchange the industry-leading platform for surety bonds. Your customers can now submit surety bond applications themselves, decreasing the amount of work you need to do to obtain coverage for them. Simply put, SuretyPro helps solidify your reputation as a surety pro and distinguishes your agency from the competition.
How Can an Insurance Agent Obtain a Surety Bond?
BondExchange makes obtaining a surety bond easy. Simply log in to your account and use our keyword search feature to find your bond in our database. Don't have a login? Enroll now and let us help you satisfy your customers' needs. Our friendly underwriting staff is available by phone at (800) 438-1162, email, or chat from 7:30 AM to 7:00 PM EST to assist you.
At BondExchange, our 40 years of experience, leading technology, and access to markets ensures that we have the knowledge and resources to provide your clients with fast and friendly service whether obtaining quotes or issuing bonds.