February 4, 2021
Surety Bond Basics: Understanding Premium Rates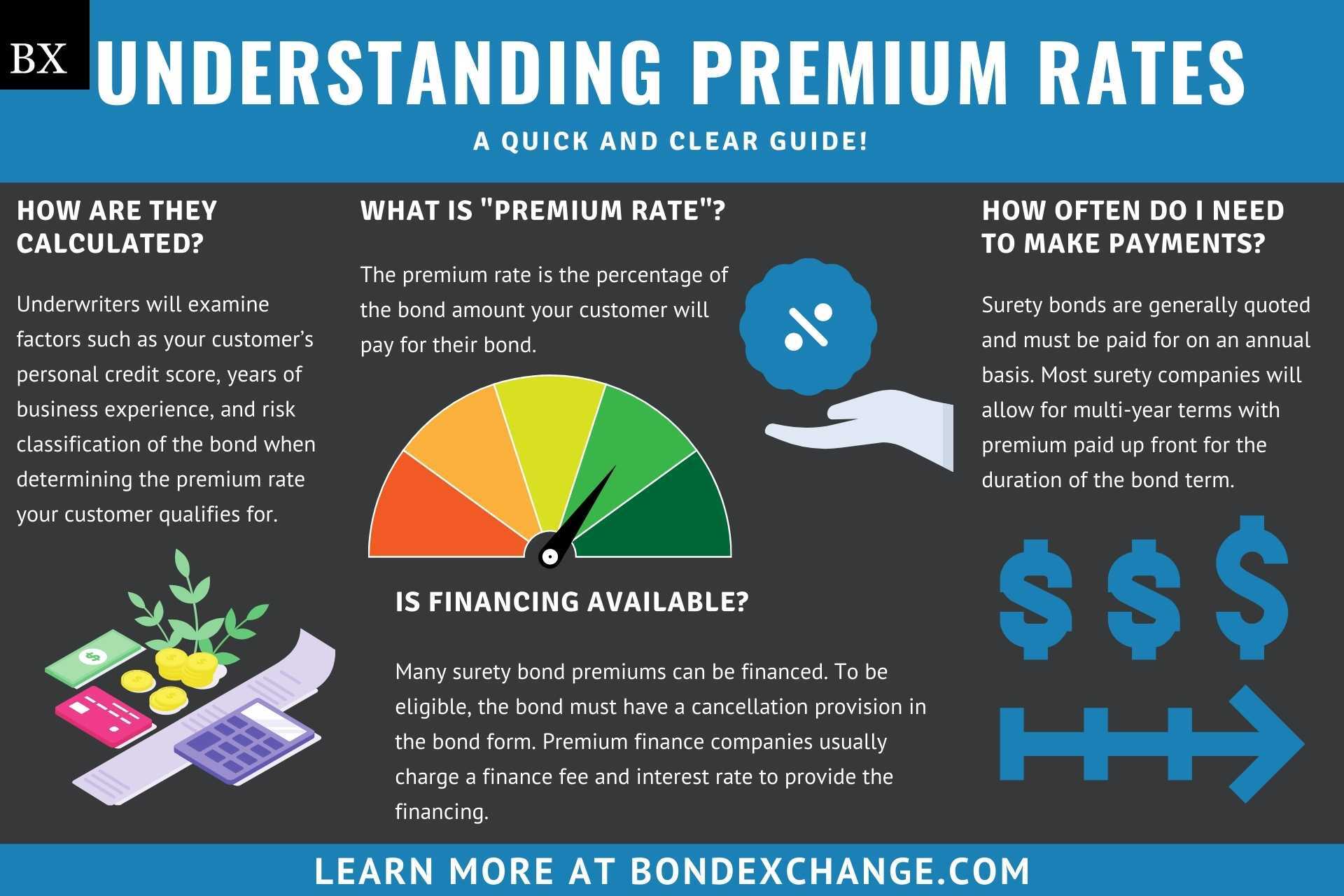 As an insurance agent, the chances that you will service customers needing surety bonds are pretty high. There are over 11,000 different types of surety bonds, and oftentimes your customer needs a bond as a prerequisite to obtain a business license or pull a permit. One of the first questions your surety customers will ask you is "How much does the bond cost?" Understanding how surety bond premium rates are calculated gives you a leg up when it comes to assisting your surety bond customers. In this week's blog post, we provide all the information you need to know about surety bond premium rates and how they are calculated.
The premium rate is the percentage of the bond amount your customer will pay for their bond. Your customer will never have to pay the full bond amount in premium, but rather a small percentage of the total bond amount. Most surety bonds have premium rates between .5% – 10% of the bond amount dependent on the type of bond (more on this later).
How are Premium Rates Calculated?
When determining your customer's premium rate, surety companies will seek to assess the likelihood that your customer will be able to repay the surety company in the event a claim is made against the bond. Underwriters will examine factors such as your customer's personal credit score, years of business experience, and risk classification of the bond when determining the premium rate your customer qualifies for. Unlike insurance, when a valid claim is made against a surety bond, the principal is legally required to repay the surety company for any and all valid claims expenses. Claims made against surety bonds are completely avoidable, so as long as your customers adhere to all bond provisions, they shouldn't have any valid claims made against them. Insurance agents can learn more about the underwriting process for surety bonds here.
Are Surety Bond Premiums Refundable?
As long as there aren't any claims filed against the bond, most carriers will return premium on a pro rata basis should the bond be cancelled. If a surety company pays out a bond claim, the bond's indemnity agreement holds the principal legally responsible for repaying the surety company for all claims handling expenses. Premiums are payment for the surety's assumption of the risk listed in the bond agreement, so as long as the bond can be cancelled and the surety has a way to extinguish their liability under the bond, they should refund any premium paid, but not earned.
Do Surety Companies Offer Premium Discounts?
It is illegal in most states for surety bond agents to provide premium discounts on bonds they have quoted. Surety companies (and the agents that represent them) must adhere to company rate filings in order to avoid regulatory scrutiny.  That said, most surety companies will offer discounts on multi-year terms in accordance with their state rate filings (generally between 15% – 25% per year).
How Often Does my Customer Need to Make Premium Payments?
Surety bonds are generally quoted and must be paid for on an annual basis. Most surety companies will allow for multi-year terms with premium paid up front for the duration of the bond term. Some bonds, such as performance and payment bonds, will only require a one time premium payment for the duration of the project. Contact BondExchange for any questions regarding the premium payment periods for your customer's specific bond, and we will be happy to assist you in obtaining this information.
Do Surety Companies Offer Financing on Premiums?
Many surety bond premiums can be financed. To be eligible, the bond must have a cancellation provision in the bond form. Premium finance companies usually charge a finance fee and interest rate to provide the financing. BondExchange offers in-house payment plans for bond premiums over $500. Our payment plans are interest free and can be set up instantly online with a customer credit card and a few clicks.
What are the Premium Rates for Surety Bonds?
As mentioned above, there are over 11,000 different types of surety bonds, each with different levels of associated risk and underwriting requirements. While we can't provide you with a premium range for all 11,000 surety bonds in this article, we can give you ranges for the main surety bond categories.
These bonds will typically cost between 0.5% to 10% of the bond amount per year. Underwriters will examine factors such as the principal's credit score and years of experience when determining the premium rate.
Contract Bond premium rates are determined by the surety company based on the contractor's credit, financial stability, and experience. Rate structures will vary based on the project size with smaller projects (under $1 million) typically carrying a 3% rate versus larger projects with rates ranging from 1% to 3% of the bond amount. Most contract bonds only require a one time premium payment for the duration of the project.
Court
Surety companies typically determine the premium rate for court bonds  based on the type of action the bond is needed for. Court bonds are split into two categories: Judicial, for civil proceedings and Probate, for estate proceedings.
Judicial bond premium can range from .75% – 2% dependent on the type of civil proceeding, the financial qualifications of the applicant and the need for cash collateral.
Probate bonds for estate proceedings of deceased, incompetent, or minor individuals are rated on a tiered scale dependent on the bond amount. Below is an example for a $1,000,000 bond:

| $1,000,000 Bond Calculation | Premium Rate | Bond Cost |
| --- | --- | --- |
| Each of the first $50,000 | .675% | $338 |
| Each of the next $150,000 | .52% | $780 |
| Each of the next $300,000 | .32% | $960 |
| Each of the next $500,000 | .15% | $750 |
Total Cost of $2,828
*Rates may vary by state
Dishonesty bonds are relatively inexpensive, starting as low as $100 for the minimum coverage. The rates below are based on 5 or less employees, but we can help with any size business:
| Bond Amount | Premium (per year) |
| --- | --- |
| $5,000 | $100 |
| $10,000 | $126 |
| $15,000 | $147 |
| $20,000 | $167 |
| $25,000 | $187 |
| $30,000 | $201 |
| $40,000 | $229 |
| $50,000 | $257 |
| $75,000 | $320 |
| $100,000 | $359 |
* Rates may vary by state.
How Can an Insurance Agent Obtain a Surety Bond?
BondExchange makes obtaining a Surety Bond easy. Simply login to your account and use our keyword search to find your bond in our database. Don't have a login? Enroll now and let us help you satisfy your customers' needs. Our friendly underwriting staff is available by phone (800) 438-1162, email or chat from 7:30 AM to 7:00 PM EST to assist you.
Not an agent? Then let us pair you with one!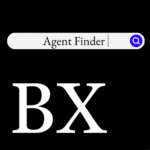 Click the above image to find a BX Agent near you