System Update: Quote Bonds Faster With New Autofill Feature
May 16, 2022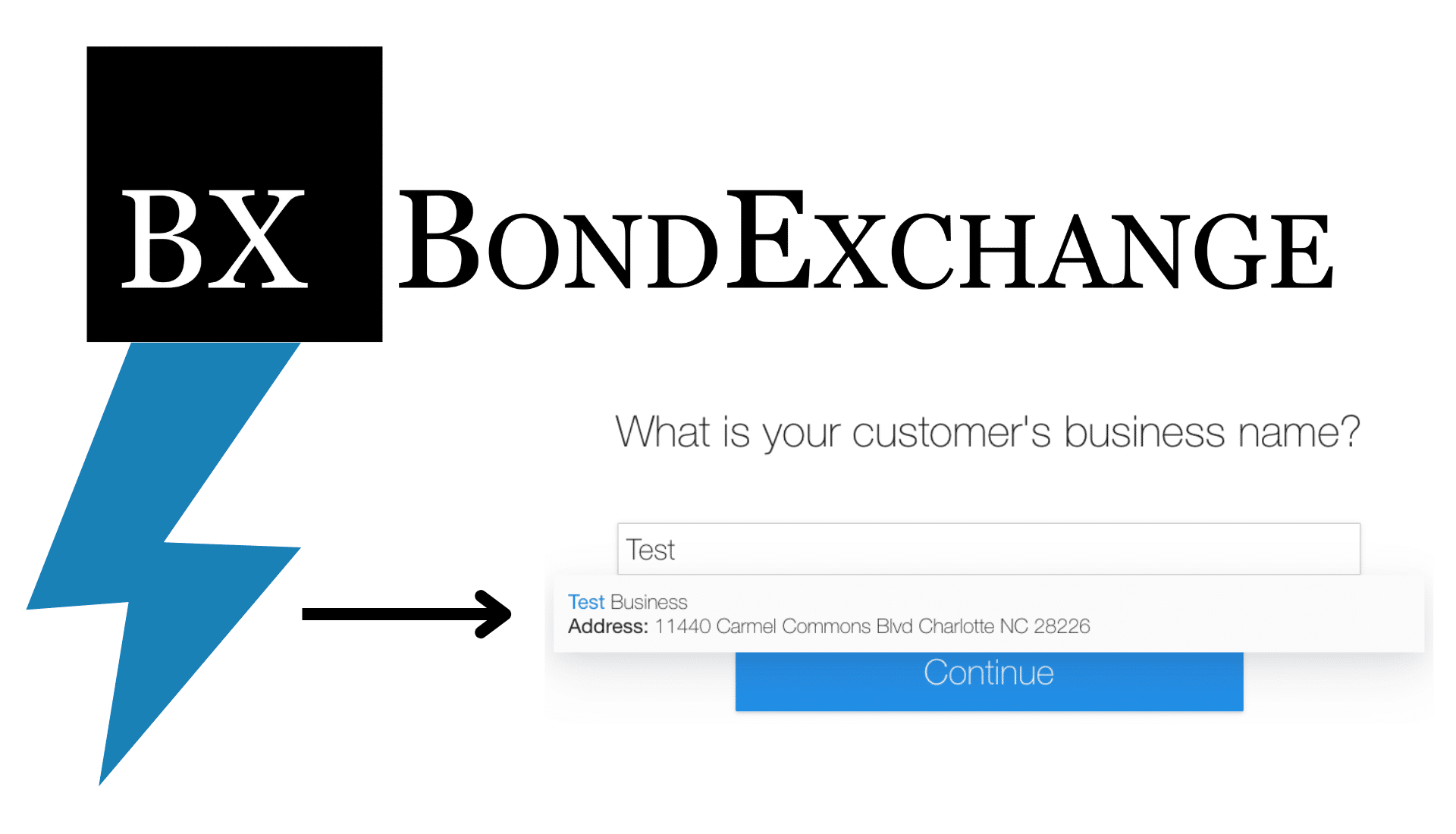 Our primary goal at BondExchange is to develop helpful technology for insurance agents to quickly obtain surety bonds for their customers. With our latest system update, we cut down on the application inputs for our agents with a new type-ahead feature.
What's Changed?
BondExchange agents can simply start typing their customer's business name in the application and our systems will find your customers' information from previous quotes. For example, you have a customer who needs a mortgage broker bond. You fill out their application, we provide a quote, and the bond is issued. Let's say that same customer comes to you needing a fidelity bond. Now, we can pull their information (credit score, financials, etc.) from the initial quote and apply it to this one, significantly reducing the underwriting time and resulting in your customer receiving a quote much faster than before. On top of that, you can elect to autofill the application with the information that was previously used, saving you time and effort.
How Does it Work?
Once a record is created for your customer, we aggregate their information into an overarching business group. When your customer needs multiple quotes, we can pull the information used in the previous application and apply it to the current one. This helps our underwriters quote bonds faster and reduces unnecessary back and forth for existing customers.
Your customers' data is attached to your agent profile, allowing you to autofill new bond applications with information that you've previously inputted. We've set the autofill feature to only work on your end for privacy reasons.
The Bottom Line
Our latest system update ensures that you only need to enter your customers' information once and your repeat customers will receive their quotes much faster the second time around. Simply put, we've made obtaining surety bonds even easier for agents and their customers.
Have questions about the system update? Give us a call at (800) 438-1162 or utilize the chat feature in the bottom right corner of your screen and we'll be happy to answer any questions you may have.
Click here to learn more about the features that make BondExchange the go-to surety bond platform for insurance agents nationwide.