June 29, 2021
We've Upgraded the Agent Dashboard
We've upgraded the agent dashboard, creating a singular space where you can receive notifications, see the status of all of your pending quotes, access upcoming renewals, and more!
What's Changed?
Before the upgrade, the agent dashboard allowed you to submit new quotes, access your policy history, and edit your profile.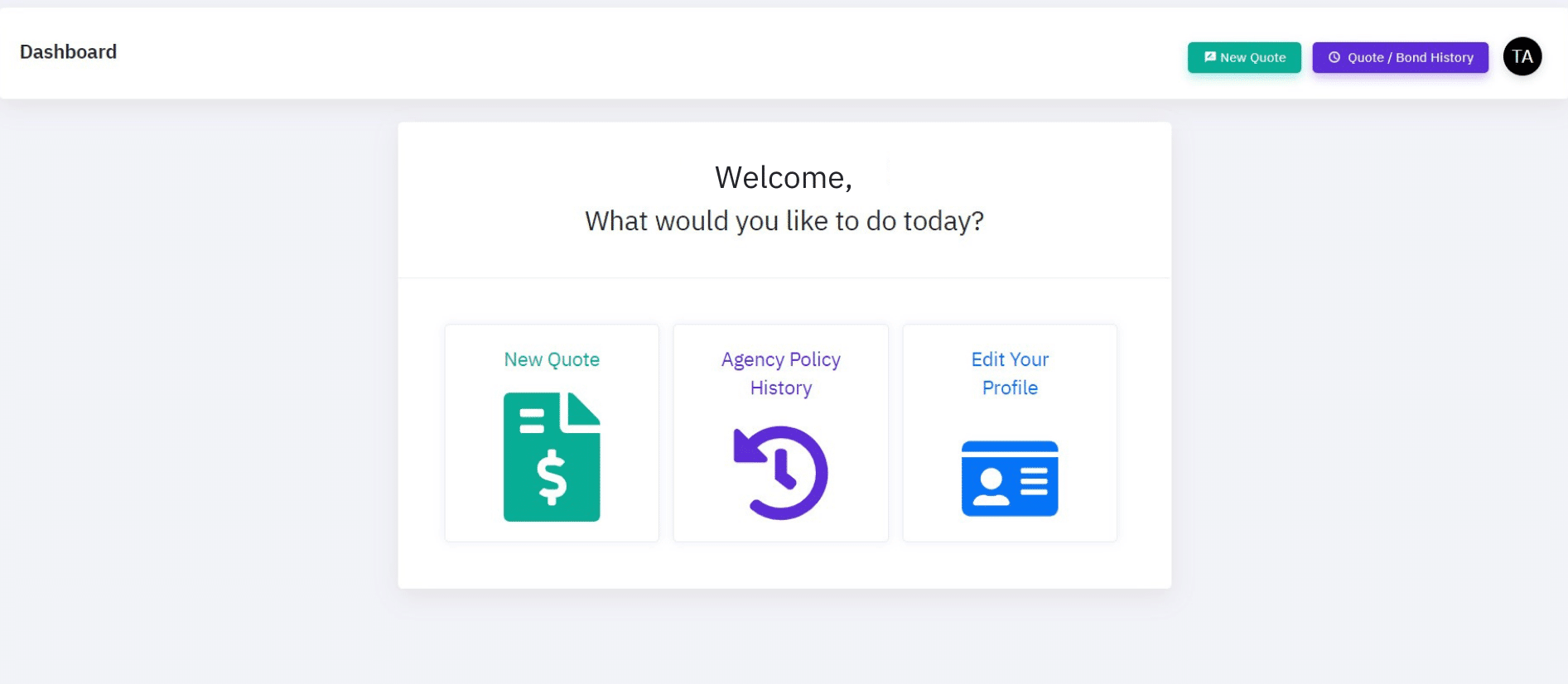 Now, the agent dashboard includes all of these things plus new features such as the alert center and lists of upcoming renewals and pending quotes.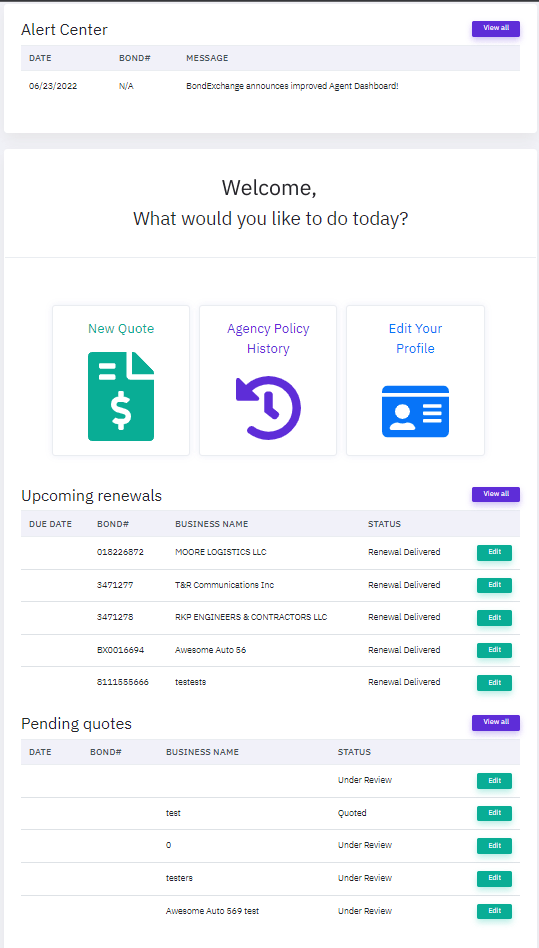 How Does it Work?
To access the agent dashboard, you'll need to log in to your account. From here, simply click on either an "edit" or "view all" button to be taken to the appropriate page.
Additionally, you can access your agency's dashboard by:
Step 1:

Log in

to your account
Step 2: Click on your user icon (top right corner)
Step 3: Click on "My Agency"
The agency dashboard includes:
Agency overview
List of enrolled agents
Policies*
Upcoming renewals*
Pending quotes*
Payment methods
Payments and invoices
Notifications
*Only agency admins can see a full list of the agency's bonds 
Why it Matters
The upgraded agent dashboard allows you to handle all of your surety bond needs in one convenient location. Agents now have:
Enhanced insight for upcoming renewals and pending quotes
The ability to upload financial statements and/or additional underwriting documents through the portal
The ability to re-run quotes if an applicant's credit is frozen
A notification system to make sure that you won't miss any important deadlines and that your agency stays up to date on all relevant surety news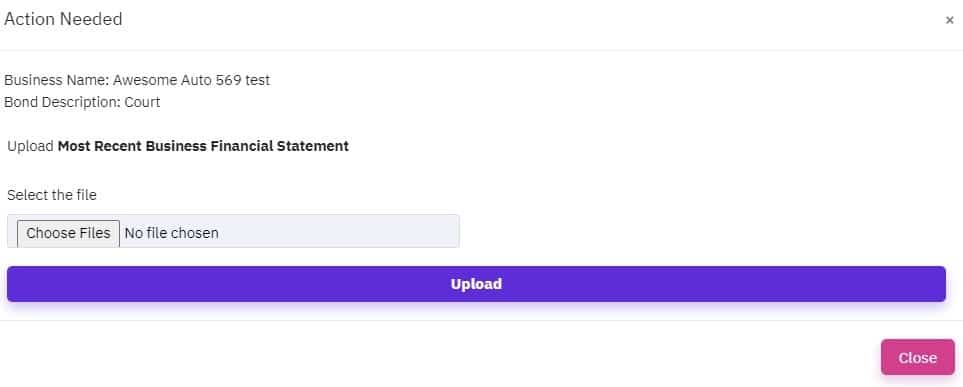 To learn more about how you can best utilize the agent dashboard for the success of your agency, or if you have any additional questions, feel free to give us a call at (800) 438-1162.
Click here to learn more about the features that make BondExchange the go-to surety bond platform for insurance agents nationwide.
How Can an Insurance Agent Obtain a Surety Bond?

BondExchange makes obtaining a surety bond easy. Simply login to your account and use our keyword search to find your bond in our database. Don't have a login? Enroll now and let us help you satisfy your customers' needs. Our friendly underwriting staff is available by phone (800) 438-1162, email or chat from 7:30 AM to 7:00 PM EST to assist you.
At BondExchange, our 40 years of experience, leading technology, and access to markets ensures that we have the knowledge and resources to provide your clients with fast and friendly service whether obtaining quotes or issuing bonds.