Agent's Guide to the SBA Surety Bond Program
What is the SBA Surety Bond Program?
The SBA's Surety Bond Guarantee Program helps small contractors, who would otherwise not be approved by a Surety company, obtain bonding. This program provides an outlet for these contractors to obtain a bonding line for projects up to $6.5M by providing a guarantee to the surety company for up to 90% of the liability on the contract.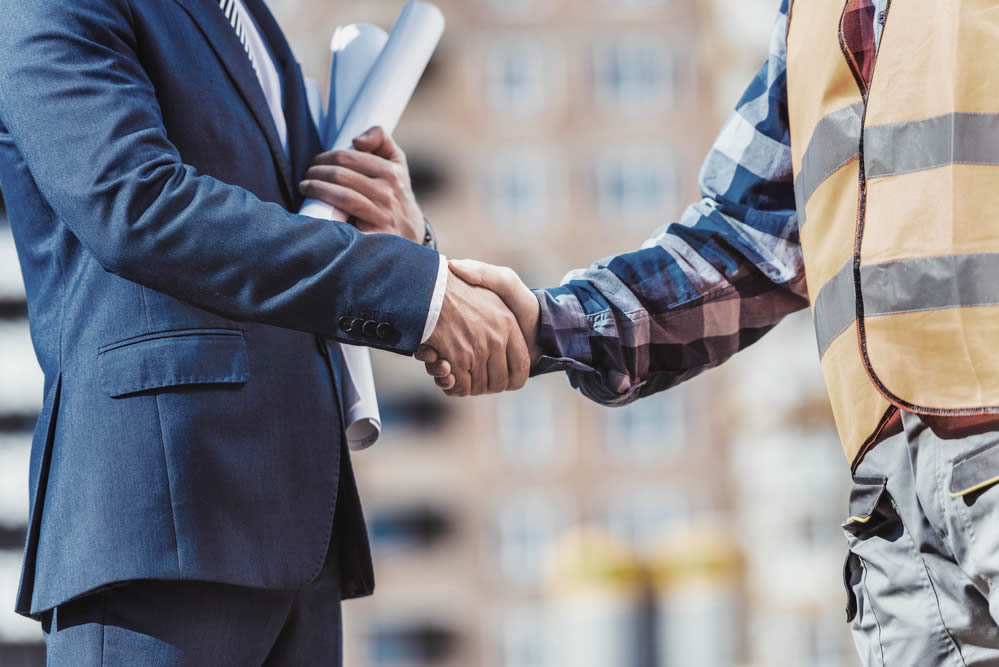 The Bond Exchange is uniquely positioned to help insurance agents access the Surety Bond Guarantee Program for their contractor customers by providing the expertise necessary to efficiently navigate the government program requirements.
What is the Small Business Administration
The Small Business Administration ("SBA") is an independent agency of the federal government. A by-product of the Great Depression era Reconstruction Finance Corporation ("RFC"), the SBA was created in 1953 to aid, counsel, assist and protect the interests of small businesses.
How does the SBA Surety Bond program work?
The SBA's Surety Bond Program provides a guarantee to surety companies that write surety bonds for contractors under the program that the SBA will pay for up to 90% of losses incurred on those bonds. The reduced liability allows surety companies to offer surety bonds to contractors that would otherwise not qualify for a bond.
To qualify for a contract surety bond, contractors provide information to the surety company to demonstrate their ability to complete the contract as expected. The information requested varies depending on the type of work to be performed and the size of the contract. The SBA surety bond program helps contractors who do not meet these minimum requirements obtain approval.
How much does the SBA Surety bond program cost?
Contract surety bond premiums typically cost between 1% – 3% of the contract amount, which is due to the surety company when a contractor is awarded a contract and needs a payment and performance bond. The SBA charges a fee of 0.729% of the contract price, in addition to the premium, which is due before the bond may be issued.
There is no cost to apply for the SBA guarantee and The Bond Exchange does not charge fees for bid bonds.
Example: $500,000 SBA Contract Bond Cost Calculation
| | | |
| --- | --- | --- |
| Bond Amount | Premium Rate | Bond Cost |
| First $100,000 | 2.5% | $2,500 |
| Next $400,000 | 1.5% | $6,000 |
| SBA Fee | 0.729% | $3,645 |
Total cost of $12,145
How do contractors get approved for the SBA?
Contractors can apply to an authorized SBA surety bond agency to get approved for the SBA surety bond program. To qualify for the program, the contractor must meet the following requirements based on the size of the contract:
Minimum requirements for contracts up to $400,000 ("SBA Quick Program")
No tax liens

No open bankruptcies

No criminal convictions or pending charges

No past due child support

No maintenance clauses greater than 2 years

No liquidated damages clause greater than $1,000 per day

Applicant must be performing at least 20% of the work

Work cannot be more than 50% complete at the time of application

No asbestos, remediation, pool contractors, demolition, or software development

Bid spread cannot be larger than 20%
Minimum requirements for projects over $400,000 ("SBA Full Program"):
All of the SBA Quick Program requirements

Suitable explanation of any settled judgments or lawsuits

No liquidated damages clause greater than $2,500 per day

Working capital of at least 5% of the current request plus the cost to complete existing work in progress

Contract amount limited to two times the largest prior contract in the same scope of work

Financial statements

Liability limits up to $1 million: In-house financial statements

Liability limits up to $2 million: CPA compilation OR in-house statements with bank references and AR aging schedules