Insurance Agents are Eligible for Forgivable Loans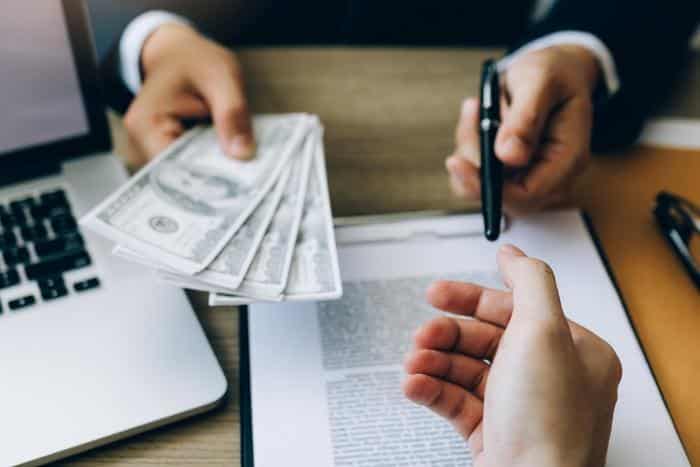 The Coronavirus Aid, Relief, and Economic Security (CARES) Act recently signed into law contains an important provision known as the Paycheck Protection Program (PPP) designed to provide relief to small businesses affected by the coronavirus pandemic. The PPP directs $349 billion towards job retention and business operating expenses designed to assist small businesses by providing a "forgivable" loan for up to 250 percent of the average monthly payroll costs with a cap of $10 million. The program will be administered by financial institutions enrolled in the U.S. Small Business Administration (SBA) 7(a) lender program.
According to the U.S. Bureau of Labor Statistics, insurance agencies and brokers employed over 393 thousand American workers as of May 2018, a significant portion of the professional workforce. Insurance agencies, including those still operating, can utilize this important legislation to keep their staff employed and agency profitable.
Does Your Agency Need to Prove Hardship to Qualify for the Program?
No, borrowers simply need to make a good faith certification that
 
the loan is necessary due to uncertainty of current economic conditions makes the loan request necessary to support ongoing operations; 

the loan proceeds will be used to retain workers and maintain payroll or make mortgage, lease, and utility payments;

the borrower does not have an application pending or received a loan since 2/15/2020 for a loan duplicative of the purpose and amounts applied for.
In other words, most small businesses are eligible and savvy business owners will quickly deplete the PPP funding, so your agency needs to act fast!
What Size Loan is Available to Your Agency?
Loans are available for up to 250 percent of your agency's average monthly payroll costs for the prior 12 months which include wages and salaries, paid leave, retirement contributions, healthcare benefits, and other expenses. Wages and salaries are capped at $100,000 per employee and payroll taxes and federal tax withholdings are excluded for all employees. For example, if your agency's monthly payroll costs as defined above are $250,000, the agency would be eligible for a loan in the amount of $625,000, all of which could be forgiven. 
Can Agencies include Owner Payroll or 1099 Income?
Yes, agency owners including sole-proprietors, independent contractors, and other self-employed individuals are eligible for the program. The amount you borrow will depend on how your income is received and reported. For sole proprietors and 1099 income earners, your income eligible for the program will be determined based on your net profit line from your income statement.
Can Agencies include Commissions Paid to their Brokers/Agents?*
No, according to the interim final rule released by the SBA late in the day on April 2, 2020, the SBA clarifies whether independent contractors count as employees for purposes of PPP loan
calculations:
"No, independent contractors have the ability to apply for a PPP loan on their own
so they do not count for purposes of a borrower's PPP loan calculation."
We recommend discussing this provision with your lender.
What do you Mean the Loan is Forgiven?
Loans from the PPP have a maturity of two years with an interest rate capped at 4 percent (current rate is 0.5 percent) and lenders are forbidden from charging fees. Loan payments are deferred for six months and no collateral or personal guarantees are required.
The SBA will forgive the portion of PPP loans that are used for eligible expenses to businesses that maintain their employee count and salary level (or rehire by June 30, 2020 to pre-February 15, 2020 levels) for eight weeks.
How Much of the Agency Loan Can Be Forgiven?
If you follow the guidelines of the program, 100 percent! The amount of the loan forgiveness will be determined by adding the amount spent on salaries and wages, benefits, rent, utilities and interest on mortgages used to operate the business over the eight (8) weeks following receipt of the loan funds. However, only 25 percent of the total loan forgiveness can be spent on items other than payroll expenses.
When is the Loan Forgiven?
Once the borrowed funds are spent on eligible payroll costs, rent, utilities and mortgage interest, you can apply with the lender for loan forgiveness by providing documentation that verifies the eligible expenses and the number of full-time equivalent employees. The lender has sixty days from receipt of your request to determine eligibility of the loan forgiveness program.
Therefore, as long as you provide accurate records of your eligible expenses and apply with the lender in a timely manner, your debt should be forgiven within six months of receiving the loan,  before any principal or interest payments are due.
When Can Agencies Apply for the Payment Protection Program?
Small businesses can begin applying for the Paycheck Protection Program on April 3, 2020. The U.S. Treasury Department expects all funds will be distributed by June 30, 2020, so you need to act fast to take advantage of the program.
How Do You Apply for the Program?
Loans from the Paycheck Protection Program are available with banks and creditors enrolled in the SBA 7(a) lending program. The SBA recommends contacting your existing banking relationships to see if they are participating in the program. Small businesses can begin applying for the program as early as April 3, 2020.
To prepare for your application, agency owners should calculate payroll costs, rent/mortgage interest and utility expenses. The SBA application is available on the US Treasury website below; however, you will likely need to complete your lender's application in lieu of the SBA form.
SBA Application
https://home.treasury.gov/system/files/136/Paycheck-Protection-Program-Application-3-30-2020-v3.pdf
*This section has been updated based on the interim final rule released by the SBA after this article was originally published.