Take Command of Surety with BondExchange
August 9, 2022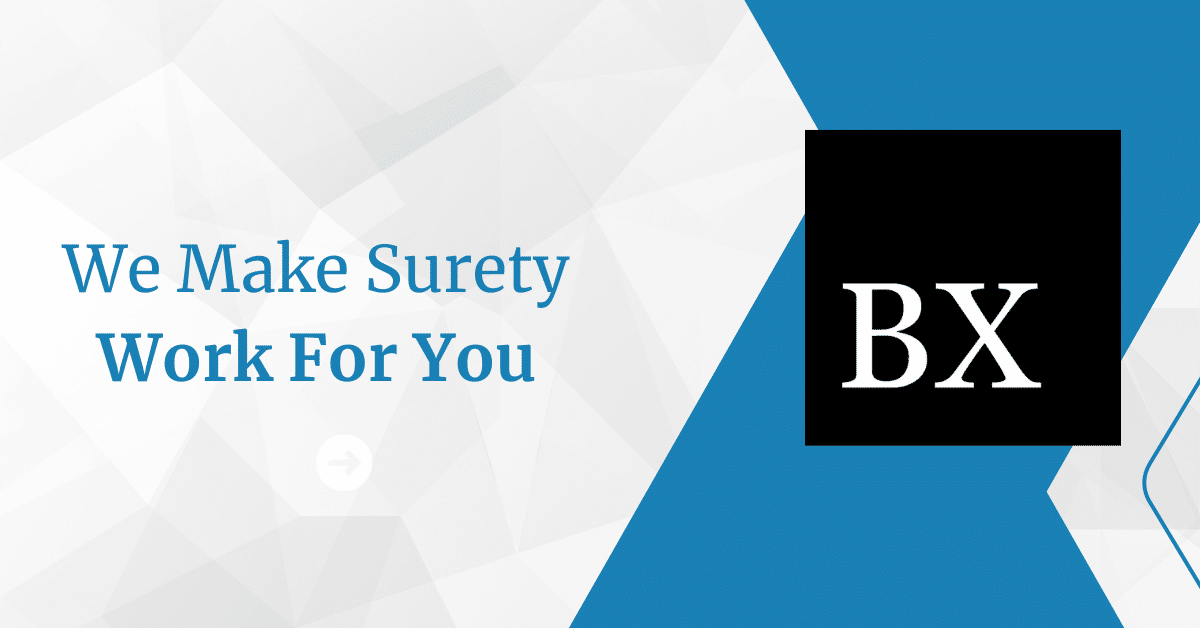 Imagine a service that fully streamlines the quoting and issuing of surety bonds, instantly rider bonds online, and provides you with innovative tools to increase your agency's profits.
You no longer need to imagine because enrolling with BondExchange empowers you to finally take command of surety and make it work for your agency.
BX Command Center
The BX Command Center gives your agency all of the best surety bond tools in one convenient location. In addition to BX's industry-leading online bond applications, quote management, billing, and bond history functions, the BX Command Center enables agency partners to:
Instantly issue riders online, including changes that affect the premium, with the

BX Rider Tool

Manage upcoming renewals and pending quotes
Upload underwriting documents to specific bonds
Edit how your agency appears on the

BX Agent Finder

Create your customizable

SuretyPro

widget
Add payment methods for future bond purchases
The Bottom Line
BondExchange is the ONLY bond provider that empowers agents to efficiently manage and grow their surety business.
Think back to the last company you used to obtain a bond. Was the quoting/issuing process seamless? If you needed a rider, were you able to issue it instantly without contacting a CSR? Did they market your agency to insureds and provide you with new leads at no cost?
If the answer to any of these questions is no, then you would be doing both yourself and your customers a disservice by not switching to BondExchange. Our agency enrollment process might be the only thing easier than quoting a bond with BX.
Most agents view surety bonds as nuisances that take too much time and generate too little profit. We get it – for far too long the surety industry has failed to create better solutions. We talk to insurance agents all day long, and most of our people have been in your shoes at one point during their careers. At BondExchange, we will always make surety work for you.
"BondExchange adds another capability to its industry leading surety bond technology, introducing the BX Command Center for its agent partners…" (Continue Reading)
How Can an Insurance Agent Obtain a Surety Bond?

BondExchange makes obtaining a surety bond easy. Simply login to your account and use our keyword search to find your bond in our database. Don't have a login? Enroll now and let us help you satisfy your customers' needs. Our friendly underwriting staff is available by phone (800) 438-1162, email or chat from 7:30 AM to 7:00 PM EST to assist you.
At BondExchange, our 40 years of experience, leading technology, and access to markets ensures that we have the knowledge and resources to provide your clients with fast and friendly service whether obtaining quotes or issuing bonds.