Lost Title Bond: A Comprehensive Guide For Insurance Agents
This guide provides information for insurance agents to help their customers obtain Lost Title Bonds
At a Glance:
Average Cost: Varies based on the value of the vehicle, usually 1.5% of the bond amount with a minimum premium of $100
Bond Amount: Based on the dollar value of the vehicle
Who Needs it: Individuals who own vehicles with lost or defective titles
Purpose: To protect the public from financial harm if the applicant does not actually own the vehicle
Who Regulates Lost Title Bonds: State government agencies, usually the DMV
What is a Lost Title Bond?
Lost title bonds, sometimes called vehicle title bonds or certificate of title bonds, are surety bonds required of individuals when the vehicle's title is lost or is defective (signatures in the wrong places, white out over vehicle information, etc). In order to obtain a duplicate title, applicants may have to purchase a lost title bond to register their motor vehicle with the DMV. Lost title bonds provide financial protection to the rightful owner in the event the title applicant obtained the vehicle fraudulently.
Most states require individuals who are unable to procure a vehicle title to purchase a bond. The bond must remain active until the individual either sells or transfers ownership of the vehicle.
Unlike most insurance products, surety bonds protect a third party (the general public) for acts that are violations of the law. When the surety company suffers a loss due to the title holder's actions, the principal must repay to the surety company any losses and sometimes court costs and other fees.
Who Needs a Lost Title Bond?
As mentioned above, most states require individuals who cannot procure a vehicle title to purchase a bond prior to registering their vehicle with the DMV. Purchasing a lost title bond should be a last resort, and the DMV will want to ensure the vehicle owner has exhausted all other avenues to obtain a title before purchasing a bond.
Your customer will most likely need a lost title bond for one of the following reasons:
They lost their original title
They had their original title stolen
Their vehicle is custom made
Your customer received an improperly assigned title or only a bill of sale when they purchased their vehicle
Who Regulates Lost Title Bonds?
State DMV branches regulate lost title bonds based on law written by each state's legislature. Each state will have their own specific criteria for obtaining a bonded title, and the DMV will generally require title applicants to verify ownership of their vehicle before issuing the title. The surety bond ensures that the rightful vehicle owner will be compensated in the event the title applicant does actually own the vehicle.
What is the Bond Amount for Lost Title Bonds?
Each state will have their own specific limits on lost title bonds, but most bonds will be based on the value of the car. For example, in North Carolina the limit on a lost title bond must equal one and a half times the vehicle value. So if your customer's vehicle is worth $10,000, they must purchase a $15,000 lost title bond.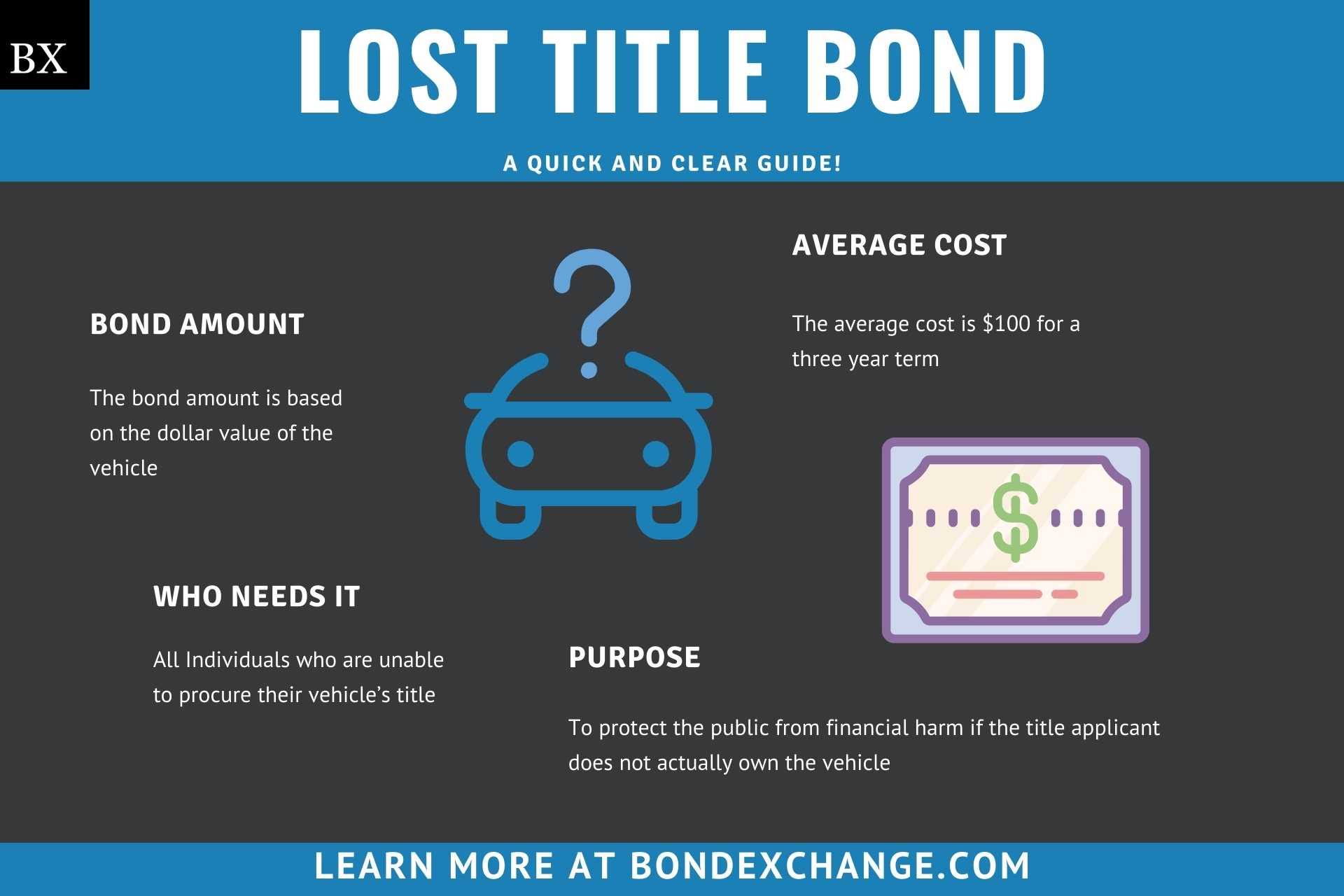 Is a Credit Check Required to Purchase a Lost Title Bond?
A credit check is not usually required for lost title bonds up to a $25,000 limit. Surety companies generally require a credit check for larger limits. That said, because these bonds are considered relatively low-risk, the rate generally remains consistent regardless of the bond limit.
How Much Does a Lost Title Bond Cost?
Lost title surety bond premium is based off of the bond amount. Generally the premium rate is 1.5% with a minimum premium of $100.
What Information is Collected for a Lost Title Bond Application?
Surety company underwriters will collect and review the following information to determine eligibility for a lost title bond:
Legal name of the title applicant (usually needs to match the applicant's driver's license)
Applicant's address and phone number
Reason for needing a bonded title
Bill of sale for the vehicle
Vehicle information (VIN, Make, Model, Year)
How Does Your Customer File Their Lost Title Bond?
Surety bond companies will provide the principal with a completed surety bond to be filed with their local DMV. Most states require the original bond with a raised surety company seal to be filed by mail or dropped off in person.
Surety companies should include the following information on most bond forms:
Legal name and address of entity/individual(s) buying the bond
Surety company's name, address and phone number
Bond amount
Signatures of the surety representative
Date the bond is effective and issued
Corporate seal of the surety company
Power of Attorney
What Can Your Customers Do to Avoid Claims Against a Lost Title Bond?
To avoid claims on a Lost Title Bond, your customers must ensure they have full legal ownership of their vehicle, and no other individuals or businesses have valid ownership or liens against the vehicle. Lost title bonds protect the public from financial harm from losses sustained if the bonded title is issued to anyone other than the vehicle's rightful owner.
How Can an Insurance Agent Obtain a Lost Title Surety Bond?
BondExchange makes obtaining a Lost Title Bond easy. Simply login to your account and use our keyword search to find the "title" bond in our database. Don't have a login? Gain access now and let us help you satisfy your customers' needs. Our friendly underwriting staff is available by phone (800) 438-1162, email or chat from 7:30 AM to 7:00 PM EST to assist you.
At BondExchange, our 40 years of experience, leading technology, and access to markets ensures that we have the knowledge and resources to provide your clients with fast and friendly service whether obtaining quotes or issuing bonds.
Not an agent? Then let us pair you with one!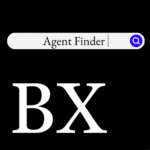 Click the above image to find a BX Agent near you
Which States Require Individuals to Purchase a Lost Title Bond?
The following states require individuals who cannot procure their vehicle's title to obtain a lost title bond: